Business and Economy
The council has a leadership role in facilitating the development of the district's economy. We do this as a planning authority, provider of infrastructure and a land owner and through support of other economic development entities. We aim to ensure the Taupō District has a competitive advantage when it comes to securing business growth, attracting visitors, and building a skilled workforce.
The Taupō District has a wealth of natural resources including geothermal heat, land and water. By encouraging economic development in our district, we can focus on meeting the current and future needs of the community. We contribute to economic development in the district through:
Major Industries and Economic Development Opportunities in the Taupō District
Geothermal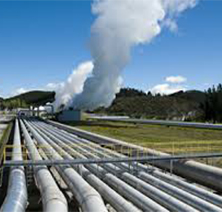 Geothermal energy was first harnessed to generate power in 1958 at the Wairakei Power Station, the first power station of its kind (wet steam) in the world. Since then, the Taupō District has seen a rapid growth in geothermal power generation. This energy is totally renewable and has the lowest cost base of energy production. There is capacity for increasing its use and further projects are under exploration or have gained consent.
In more recent years geothermal energy has increasingly been used for its direct heat value. From drying milk powder at Miraka, to growing tomatoes at Tuaropaki to kilns for timber at Tenon. Using this cost effective geothermal direct heat to add value to primary produce is our point of difference. This coupled with the district's significant natural resources (forestry, agriculture, aquaculture, and horticulture) provides significant opportunity for investment growth.
Forestry & Wood Processing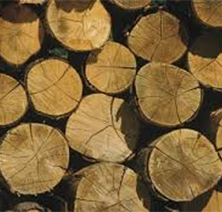 Taupō is situated within the Central North Island Forestry Zone (CNI Forests), which accounts for a third of the total forestry plantations in New Zealand. Current processing facilities include Tenon (appearance grade radiata), Natures Flame (wood pallets), Laminex and PermaPine (round wood).
However there is significant opportunity to grow this processing industry by connecting our extensive forestry assets with our geothermal resources to provide cost effective wood processing facilities.
Agriculture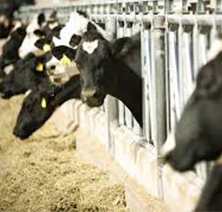 Dairy Farming is booming in the Taupō District with significant land conversions taking place in the last few years. The launch of the new milk processing company Miraka and the joint venture between Miraka and Shangahi PengXin to process UHT milk is further bolstering our local dairy industry, increasing our GDP and creating valuable jobs.
The Taupō District is also home to a number of sheep and beef farms, and we are seeing the growth of niche brands such as Taupo Beef and Lamb.
Aquaculture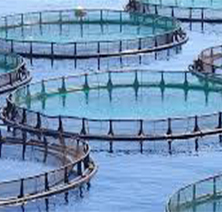 This is a relatively new opportunity for the Taupō District especially in the freshwater area using geothermally assisted growth.
There are existing facilities such as Huka Prawn Park and further studies have been undertaken in this area to assess the future potential of this sector.
Tourism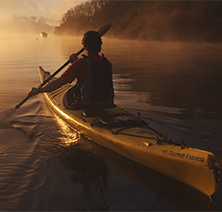 The Lake Taupō region boasts some of New Zealand's purest, unspoilt country. A few minutes south of the Lake is Tongariro National Park, New Zealand's first National Park, a World Heritage Area and host of one of the best one-day walks in the world - the Tongariro Alpine Crossing.
North of the lake on the Waikato River is New Zealand's most visited natural attraction, the mighty Huka Falls. Taupō is also host to two international golf courses, Wairakei and Kinloch and is home to one of the top trout fishing regions in the world.
As a result Tourism is a major feature of the economy in the district, contributing 14 per cent direct GDP and employing 23 per cent of the working age population. We currently host just fewer than one million visitors within our district per year with a large percentage in the luxury segment.
Events
The Taupō District is widely known as the Events Capital of New Zealand. Sports events, rock concerts, outdoor activities, arts, culture, food, wine, music gigs, parades and festivals are held regularly in the district adding greatly to the tourism, hospitality and retail sectors. The Taupō District's central location, the excellent facilities available, the infrastructure and the renowned volunteer culture makes it the perfect location for any event.
New Zealand's IRONMAN has been hosted in the Taupō District for more than a decade. Other endurance sports events include the Contact Lake Taupō Cycle Challenge, a 160km loop of Lake Taupō, the Huka Challenge, 80km of fast-paced mountain biking through Craters of the Moon and beyond and the Taupō, Tauhara and Kinloch half marathons and trail runs.
Find out more about events in the Taupō District
Amplify
Amplify is the economic development agency for the Taupō District. Its role is to bring about economic development of new businesses and support existing businesses to grow, to provide employment and opportunities for the district.
If you have inquiries or wish to initiate discussions about your business aspirations in the Taupō District with us, local business or any community organisations, contact Amplify. They can assist with a number of key services within the district and provide direction on how to facilitate business start ups, information and professional advice.
If you are interested in building and developing in the Taupō District please visit our Building Consents page.