Search cemetery records
Search cemetery records
To find records of burials at council cemeteries in Taupō, Tūrangi and Mangakino go to to our map-based cemeteries search app.
Open cemetery search
Using the map-based cemetery search app
SEACRH BY NAME
When the Cemeteries Search application first opens, in the search box found in the top left corner, simply type the surname of the deceased followed by their first name (e.g. Doe John). Either press enter or select the name of the deceased from the dropdown list that will appear and the app will zoom into the plot of interest.
You'll be presented with a plot summary which includes a list of the interred in a small pop window. If the plot includes a headstone photo attachment, then this will be provided as a link at the bottom of the popup window. Once you've clicked on a plot you can use the small arrow buttons at the top of the popup window to scroll through the details of the interred.
SEARCH BY CEMETERY
The search box can also be used to find a specific cemetery (e.g. Taupō, Tūrangi, Mangakino, Early Settlers) or a specific section (e.g. Opepe Lawn, Tūrangi RSA Block). Use the zoom in (+) button on the left side of your screen to zoom in on plots to quickly see the plot row (if any) and plot number label. Use the zoom out (-) button to zoom out from plots to get a better idea of where they are located in the cemetery.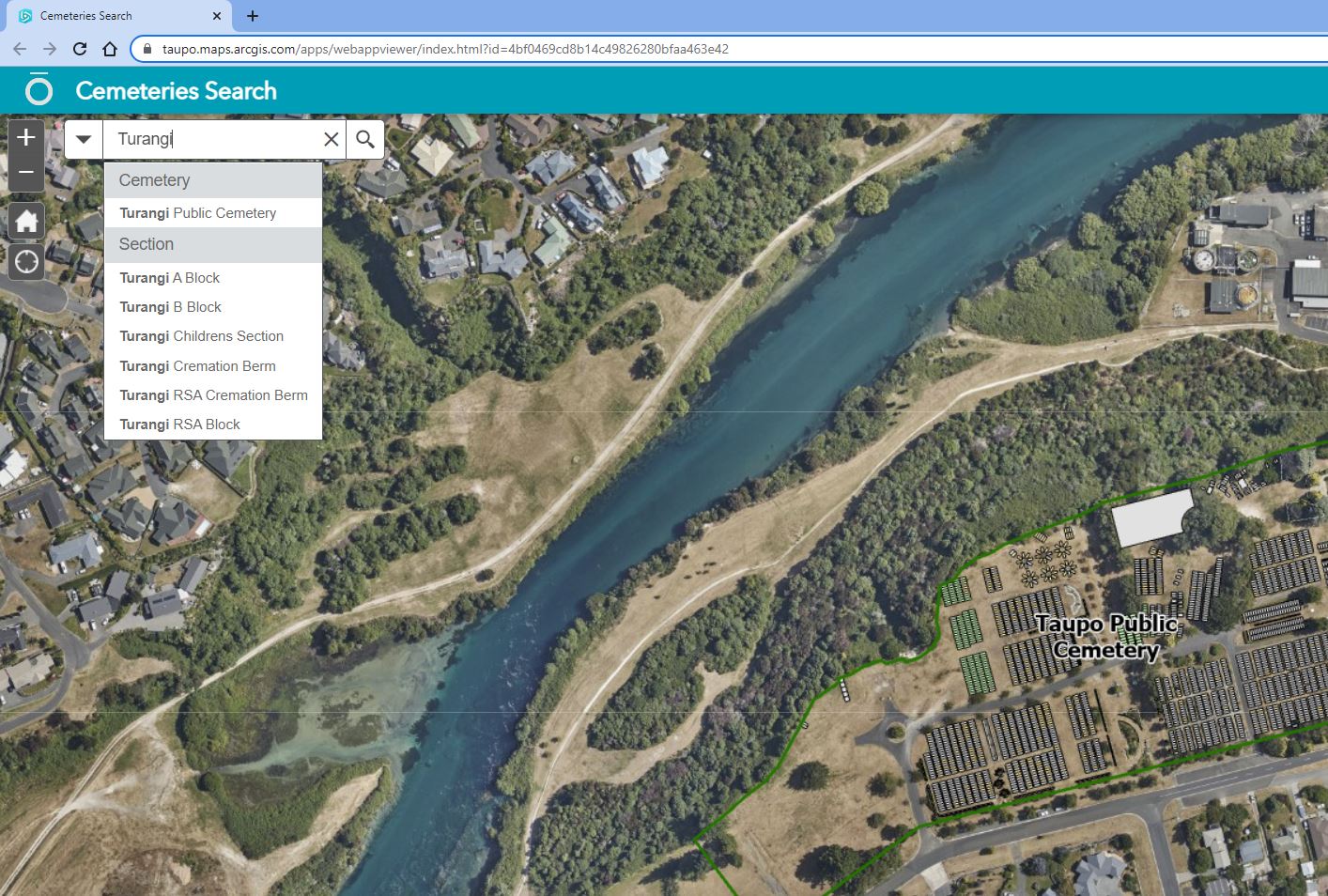 SHOW THE MAP LEGEND
Click on the Legend icon in the top right corner to show the map legend or key.
SHOW A LIST OF CEMETERY LOCATIONS
Click on the Bookmark icon in the top right corner to show a list of cemeteries. Click on a specific cemetery to have the app zoom to that cemetery location.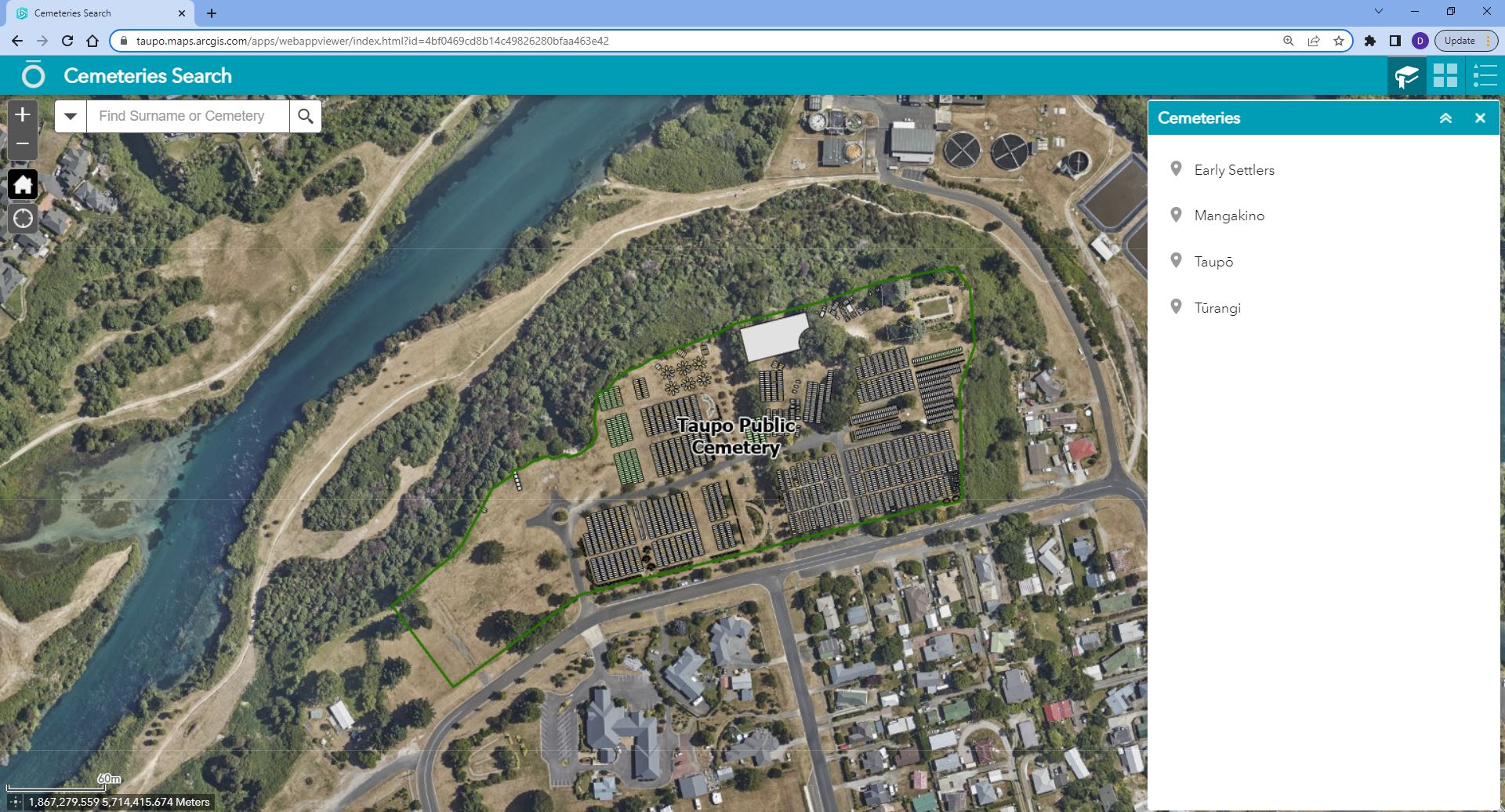 If you locate any errors with the information in the cemeteries search app, please contact info@taupo.govt.nz.