Be prepared
Get Ready Get Thru is a national website with facilities to aid in preparation for an emergency plan.
A disaster could strike at any time - are you prepared?
At home...
Get your family or household together and agree on an emergency plan. A functional plan helps alleviate fears about potential disasters, and can help you respond safely and quickly when a disaster happens. In most emergencies you should be able to stay in your home. Plan to be able to look after yourself and your household for at least three days or more. Assemble and maintain your emergency survival items for your home as well as a portable getaway kit in case you have to leave in a hurry.
You can find out more about:
At work...
Under the Health and Safety in Employment Act, businesses have an obligation to be prepared for an emergency. Put together a Workplace Emergency Plan for your business. Get your staff ready. Encourage staff to keep essential items they may need at work, including sturdy walking shoes, waterproof jacket, torch, snack food and water. Get involved in business continuity and emergency plans at industry level.
At school...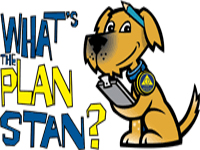 Earthquakes, floods, storms, tsunami, non-natural hazards and volcanic eruptions can be frightening because they strike at any time and often without warning. By helping children and family be more prepared at home, you can reduce the risk of danger. 'What's the Plan Stan' is an educational tool for Primary and Intermediate aged children.
At preschool and childcare centres...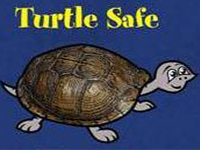 Use the 'What's the Plan Stan' package in the classroom as well as the 'Turtle Safe' videos for reinforcing the children's learning's about earthquakes and disasters. 'Turtle Safe' is an educational DVD developed specifically to teach preschool children what to do if they are inside or outdoors when an earthquake occurs.
We encourage teachers to hold several practice drills with the children so they are familiar with the drill.
Have fun learning about what to do in emergencies
Check out this interactive game and find out if you would be a 'Surviva' in an emergency situation.