Emergency products
We stock a range of emergency supplies so the community can access useful tools that will come in handy during an emergency.
In the Taupo District, we are surrounded by volcanic activity, earthquake fault lines, landslide features, power stations and hydro dams - all of which pose a degree of risk to our community.
Emergency water tank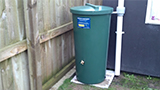 An emergency water tank will keep water available should an emergency prevent use of the normal household supply. The tank is connected directly to the house downpipe and holds 200 litres separate from the main water connection.
Cost: $125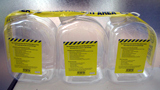 Each water container holds 10 litres of water. Having access to clean water is vital in the aftermath of an emergency. You can fill these up and only have to worry about refilling once a year to ensure the water is fresh.
Cost: $5
Emergency supplies are available from our offices in Taupo, Mangakino and Turangi.