Owen Delany Park Media Facilities
Owen Delany Park features a roof top camera platform which can accommodate three cameras. Access to the platform is through an exterior staircase which leads off from the grandstand. The platform access is safe and secure with walkways and handrails.
A fixed scaffolding pulley system is in place that can be used to transport equipment from the ground to the platform. Electricity cables can be run from the camera platform to the ground through an opening in the exterior wall.
There are seven media boxes available in the grandstand. They are self-contained and include power points and internet capability.
If you require any further information please contact our events team on 07 376 0899 during business hours or submit an request to book a venue and we will contact you to discuss your event.
Access to the camera platform from the exterior staircase.
Fixed scaffolding pulley system used to transport equipment to the roof top camera platform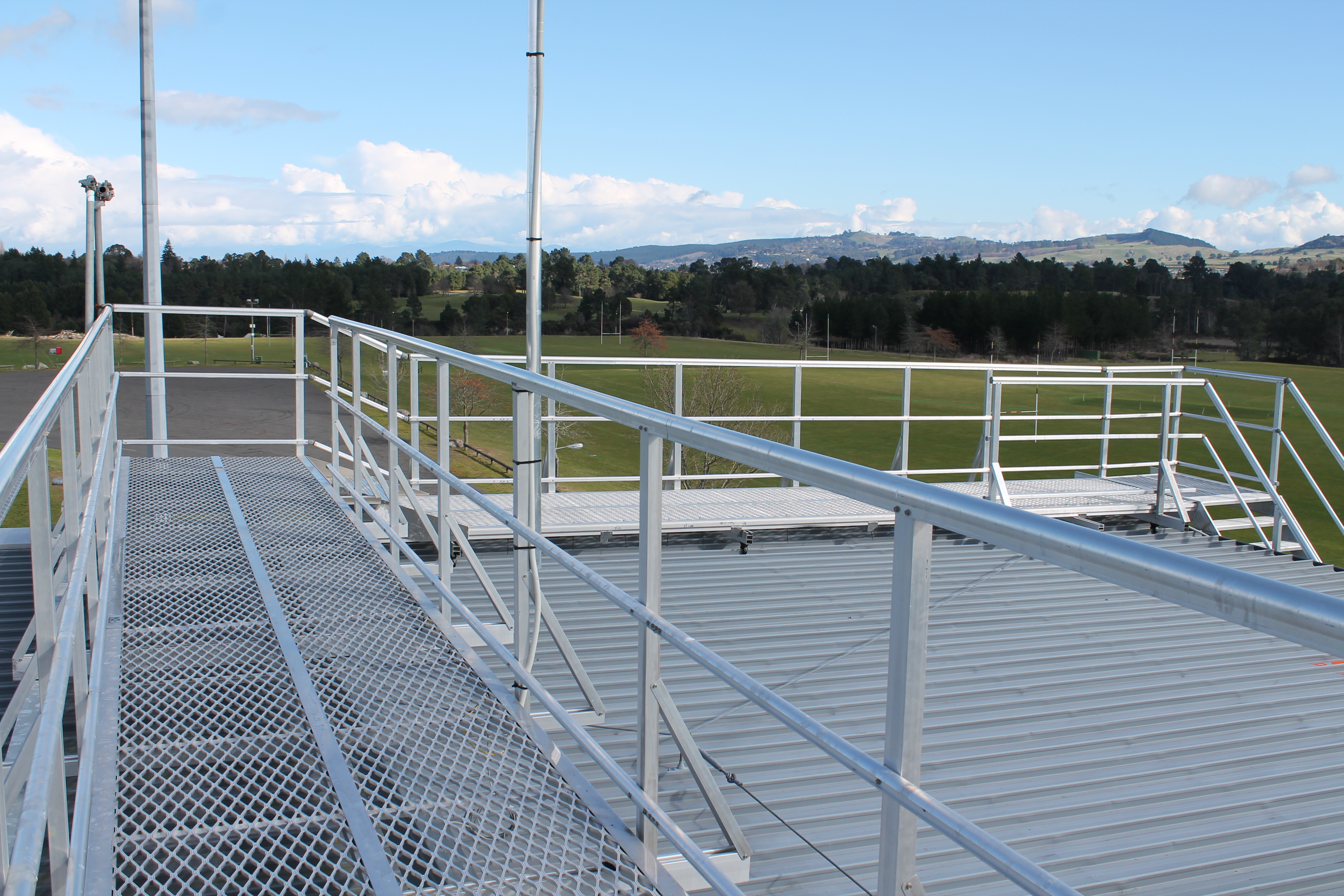 Walkway to the camera platform.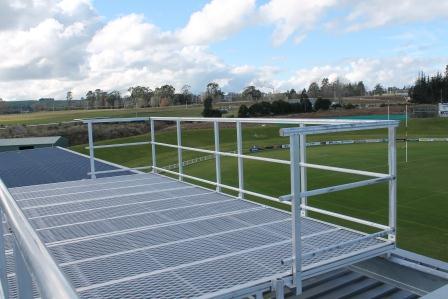 Camera platform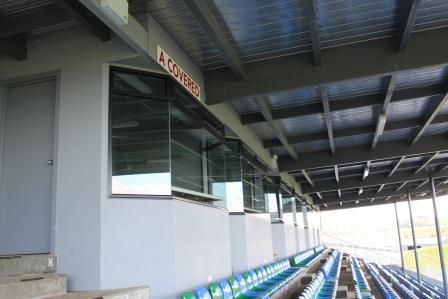 Seven media boxes are available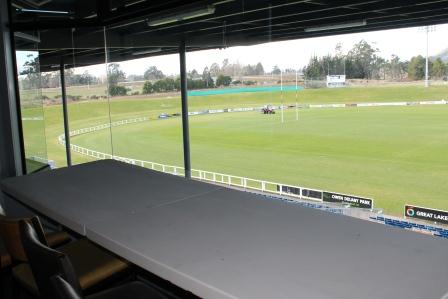 Interior of media boxes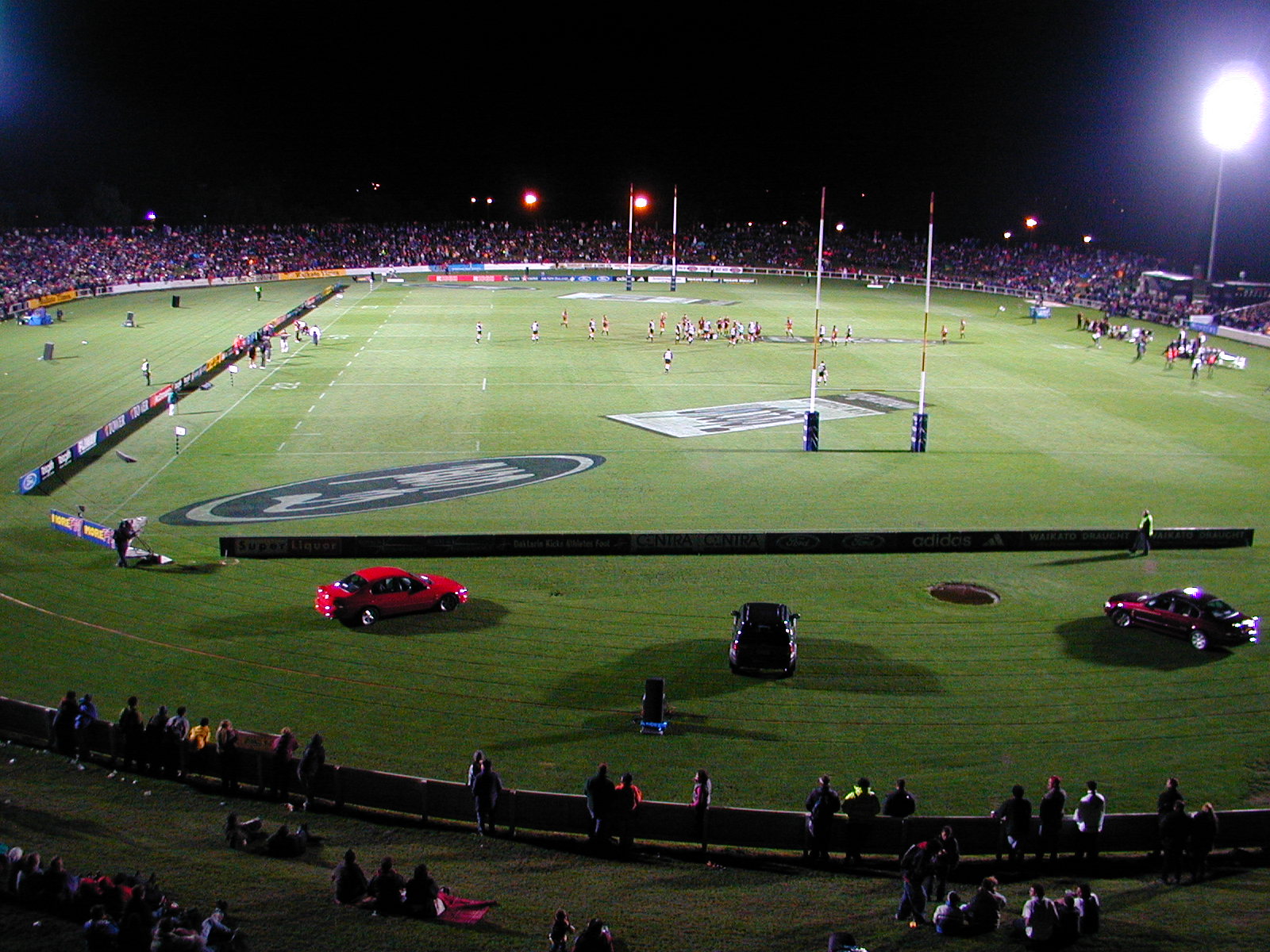 Owen Delany Park at night with floodlights on