Public toilets
Council provides and maintains 60 public toilets around the Taupō District, located in our town centres, sportsgrounds and in some of our larger reserves.
Use the link to the map below to locate public toilets within the district or find a toilet near you. To find out more or report a maintenance issue please contact us.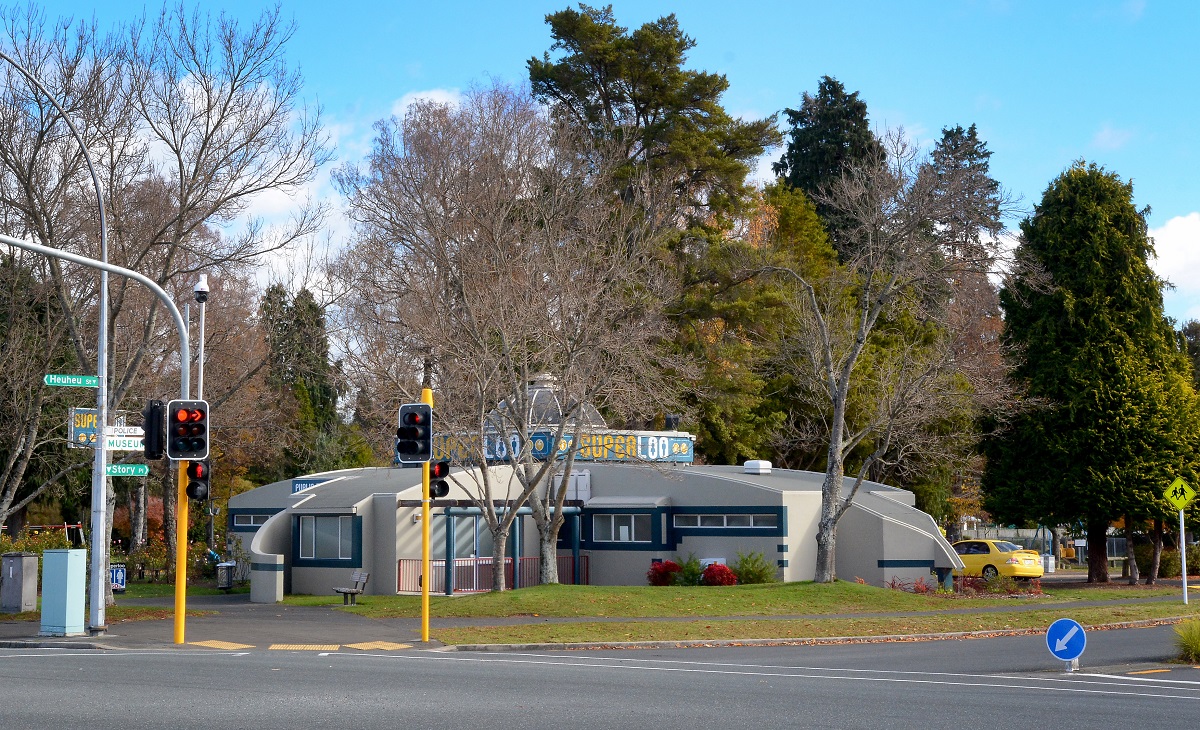 Taupō Superloo
Open from 8am to 4.30pm daily.
The award-winning Superloo is located on Tongariro Street, across the road from the Taupō District Council Visitor and Information Centre, and next to the popular Tongariro Domain playground.
It's free to use the toilets, which include standard and Asian toilets and a bidet.
Other facilities include:
Showers ($5 for every five minutes - this includes a towel, shampoo and soap)*
Lockers (free to use)
* Payment for the showers is via a KiwiCash digital key. Find out more about setting up an account at www.kiwicash.nz.