Taupō District Friendship and Sister Cities
Our Sister Cities
The Sister City movement started in New Zealand over 50 years ago as a way to establish greater friendship and understanding between people of different countries through direct contact. It allows the building of relationships between people of different cultures, the sharing of ideas and business and educational opportunities.
In Taupo the benefits gained from these relationships have been mostly educational through student exchanges with these cities. The promotion of cross-cultural understanding, business and sharing of cultures have also been beneficial.
Taupo enjoys Sister City relations with Noumea in New Caledonia, Suzhou in China and Hakone in Japan.
Suzhou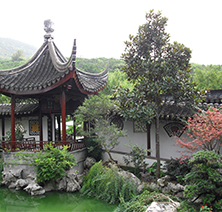 Suzhou is located in the south eastern Jiangsu Province of East China on the shores of Lake Taihu. Founded in 514 BC, Suzhou has over 2,500 years of rich history, and relics of the past are abundant to this day. In February 2008, the two cities officially became Sister Cities.
The relationship between Taupo and Suzhou has developed since then with civic exchange trips, exhibitions and the sharing of knowledge and skills.
Noumea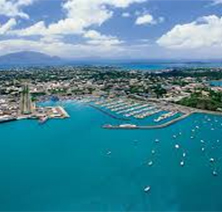 Noumea is the largest city on the South Pacific island of New Caledonia, a French overseas territory. In 1995, a sister relationship was established based upon the promotion of fruitful exchanges in the cultural, sport, social, economic and tourism fields.
In 2010, a memorandum of understanding was signed between Taupo Intermediate School and College Jean Mariotti. Children from both schools take part in annual educational exchanges that strengthen their understanding, appreciation and respect of each other's cultures.
Hakone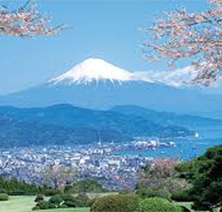 Hakone is part of the Fuji-Hakone-Izu National Park, located 80 kilometres west of Tokyo in the Ashigarashimo District of the Kanagowa Prefecture, Japan. The relationship between Taupo and Hakone was established in October 1987 and is based on their shared attributes of geothermal activity, and their lakeside and mountainous locations.
Both Taupo and Hakone are popular as tourist locations. An estimated 19 million tourists travel each year to Hakone to enjoy its many geothermal hot spring resorts.
Our Friendship Cities
Friendship Cities are a less formal social agreement between towns, cities and provinces in geographically and politically distinct areas to promote cultural and commercial ties. The intention is to foster friendship and understanding between different cultures and to encourage trade and tourism.
Turangi Tongariro and Kitashiobara
The Turangi Tongariro Community Board has a friendship city relationship with the village of Kitashiobara, Fukushima Prefecture, Japan. Both share the backdrop of a lake and mountains and have a similar population base. Kitashiobara is located in Yama District, Fukushima, Japan. In 2003 the village had an estimated population of around 3,500.
The friendship city agreement was signed in November 1997 by Turangi Tongariro Community Board chairman Tim Hurley, former Mayor Joan Williamson, and Mayor of Kitashiobara Tsutae Takahashi.
Taupo and Shaoxing City
The Taupo District has a friendship city relationship with the city of Shaoxing, Zhejiang Province of China. Shaoxing City is a famous historical and cultural city that covers an area of 7,900 square km and has a total population of 4.2 million. It is a popular tourist destination with numerous rivers, canals and bridges.
A Friendship City agreement was signed to foster economic ties in July 2014 by Mayor David Trewavas and the Deputy Mayor of the Shaoxing Municipal People's Government, Xu Mingguong.
More Information
For more information about Taupo District's sister city relationships email info@taupo.govt.nz.