Youth
Youth Action Plan
Young people from the Taupo district participated in a consultation to look at how they would like to be engaged with by the council. As a result of what the young people said in this report, we have developed a Youth Action Plan to address:
How we engage and consult with young people in decision making processes
Support safe environments for young people
Support initiatives that increase recreational activities and facilities for young people
View or download the Taupo District Youth Voice Report (PDF 750 Kb)
If you would like to hear more about the collective initiatives that are being delivered by services in the Taupo district you can contact them in the following ways:
The Taupo Youth Network
A Youth Network in Taupo that works together to celebrate, support and listen to young people
Taupo Youth Network Facebook page
Turangi Rangatahi Network hui
A network of groups and agencies involved with rangatahi (youth) in Turangi.
Contact Te Takinga New by e-mail tnew@taupo.govt.nz
Alternatively, contact Hellmuth Hartung on 07 376 0606 or email hhartung@taupo.govt.nz.
Youth Leadership - Leader and You
This leadership development programme allows young people to interact with Taupo District Council and the Turangi-Tongariro Community Board and be involved in their decision making processes.
There are 16 young people from throughout the Taupo District involved in the programme this year.
For more information contact Hellmuth Hartung on 022 425 1988 or email hhartung@taupo.govt.nz.
| School | Students |
| --- | --- |
| Tauhara College | Leon McDonald, Hayleigh-Anne Pine, Jaedon Fredrickson, Olivia Pearce, Lydia White. |
| Lake Taupo Christian School | Javan Rose, Braden Arnold |
| Tongariro School | Dougie Borrow, Jaeda McGloughclan |
| Taupo-Nui-a-Tia | Lili McDonald, Wate Lewai, Olivia Dark, Kirsten Clark, Josh McNally |
| Mangakino School | Mania Heta, Joseph Grond |
Youth and Emergency Services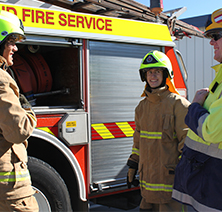 The Youth and Emergency Services (YES) programme is designed to strengthen and encourage the connection of local teens with their community through emergency services.
The YES programme allows young people to gain invaluable knowledge and skills with St John, the New Zealand Fire Service, Coastguard and Taupo District Council's Civil Defence and Rural Fire Teams. This in turn helps to build strong and resilient communities by equipping the next generation with emergency skills and knowledge.
Taupo District Youth Awards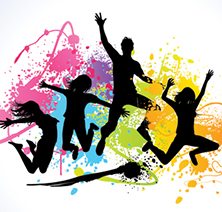 The Taupo District Youth Awards celebrate young people's achievements in the Taupo District.
Young people from year 7-13 are eligible for nomination in four categories - arts, academic, sports and leadership/innovation. There is also an award for an overall all-rounder.
Youth Week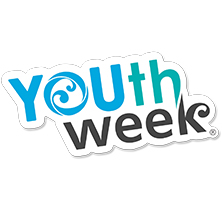 Youth week is an annual, national event is all about inspiring us as a community to value, support, and affirm the diversity of young people in our society.
The week celebrates our young people through youth led events and activities.
For more information check out www.arataiohi.org.nz/youthweek.