Mayor and Councillors
Mission Statement
A Council in tune with the needs of the community providing direction, leadership and support.
He Kaunihera kei te whai whakaaro i nga hiahia o nga tangata katoa. He mea arataki, hei tautoko, hei koi ake i a ratou.
The council is elected every three years and the last election was held on 8 October 2016.
Email your councillors at councillors@taupo.govt.nz.
DAVID TREWAVAS
His Worship the Mayor
Email: dtrewavas@taupo.govt.nz
Phone: 027 570 7918
ROSIE HARVEY
Deputy Mayor
Email: rharvey@taupo.govt.nz
Phone: 021 924 606
Portfolio: Community
Committees: Taupo Citizens Advice Bureau, Waiora Community Trust
JOHN BODDY
Taupo-Kaingaroa Ward Councillor
Email: jboddy@taupo.govt.nz
Phone: 021 128 7704
Portfolio: Older persons
Committees: Access Taupo, Lakes District Health Board, Taupo District Community Health Forum
BARRY HICKLING
Taupo-Kaingaroa Ward Councillor
Email: bhickling@taupo.govt.nz
Phone: 027 234 4574
Portfolio: Arts and culture
Committees: Creative Taupo, Taupo Safe District Committee
ROSANNE JOLLANDS
Taupo-Kaingaroa Ward Councillor
Email: rjollands@taupo.govt.nz
Phone: 021 537 552
Portfolio: Growth plans and strategy
Committees: Greening Taupo Steering Group, Lake Taupo Catchment Committee, Friends of the Lake Taupo Museum Art Gallery
ANNA PARK (nee Kirk)
Taupo-Kaingaroa Ward Councillor
Email: apark@taupo.govt.nz
Phone: 027 234 4568
Portfolio: Sport and recreation, Youth
Committees: Rural Travel Fund, Taupo Sports Advisory Council, Bike Taupo Incorporated, Taupo Youth Awards
CHRISTINE RANKIN
Taupo-Kaingaroa Ward Councillor
Email: crankin@taupo.govt.nz
Phone: 027 582 4804
Portfolio: Economic and business
Committee: Enterprise Great Lake Taupo Trust
JOHN WILLIAMSON
Taupo-Kaingaroa Ward Councillor
Email: jwilliamson@taupo.govt.nz
Phone: 027 310 8013
Portfolio: Environment
Committees: Waipahihi Botanical Society, 2020 Taupo-Nui-a-Tia Joint Management Group, Creative Taupo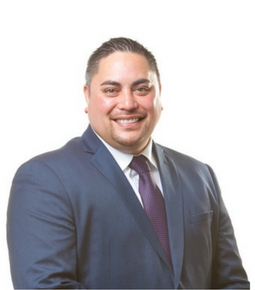 TANGONUI KINGI
Turangi-Tongariro Ward Councillor
Email: tkingi@taupo.govt.nz
Phone: 021 253 3343
Portfolio: Cultural
Committee: 2020 Taupo-nui-a-Tia Joint Management Group
MAGGIE STEWART
Turangi-Tongariro Ward Councillor
Email: mstewart@taupo.govt.nz
Phone: 021 036 8035
Committees: Fences, Roading, Reserves and Dogs Committee; Audit and Risk Committee
KIRSTY TRUEMAN
Mangakino-Pouakani Ward Councillor
Email: ktrueman@taupo.govt.nz
Phone: 027 335 5267
Portfolio: Health and education
Committees: Lakes District Health Board - Taupo District Community Health Forum, Carter Holt Harvey Kinleith Forum, Tirohanga Settlers & Sports Association