Turangi-Tongariro Community Board sworn in
A new Turangi-Tongariro Community Board has been sworn in today, with a new chair and deputy chair also appointed.
The board represents the interests of the Turangi-Tongariro ward and is a statutory body with responsibilities, duties and powers delegated to it by Taupō District Council.
Amanda Maclaren was appointed as board chair and said she was excited for the term ahead.
"I'm really looking forward to working with this new board and representing the interests of our community.
"We've got a lot of work to do and I'm excited to hit the ground running," she said.
Rob Severne was appointed as deputy chair while Ian Ashmore, Clint Green and Donna Searancke were also sworn in as board members at today's inaugural meeting.
The two council candidates for the Turangi-Tongariro ward are John Mack and Tangonui Kingi.
A by-election will also be held for the Tongariro subdivision of the Turangi-Tongariro Community Board following the resignation of Wally van der Aa.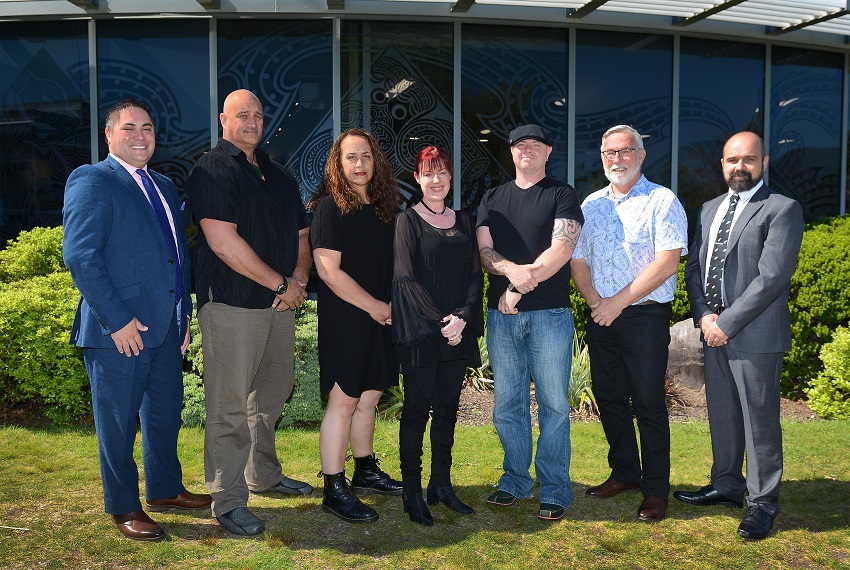 Pictured from left are Turangi Tongariro Ward councillor Tangonui Kingi, Rob Severne (deputy chair), Donna Searancke, Amanda Maclaren (chair), Ian Ashmore, Clint Green and Turangi Tongariro Ward councillor John Mack.