Air New Zealand flights return
Air New Zealand flights have returned to Taupō and the district has rolled out the welcome mat.
Direct flights from Auckland restarted today, with an initial schedule of three flights per week, adding to the Sounds Air flights to Wellington that returned last month.
Mayor David Trewavas says the return of these flights is great news, with the ski season just around the corner.
"The resumption of domestic air travel is great for the country and fantastic for the Taupō District," he said.
"Our airport remained open throughout he lockdown, receiving flights carrying essential workers and medical staff, but being able to welcome back visitors from around the country is what we've all been waiting for.
"I'd like to thank Air New Zealand and Sounds Air for reinstating these important services, and I'd like to invite everyone from around the country to come on over for a warm Taupō welcome," he said.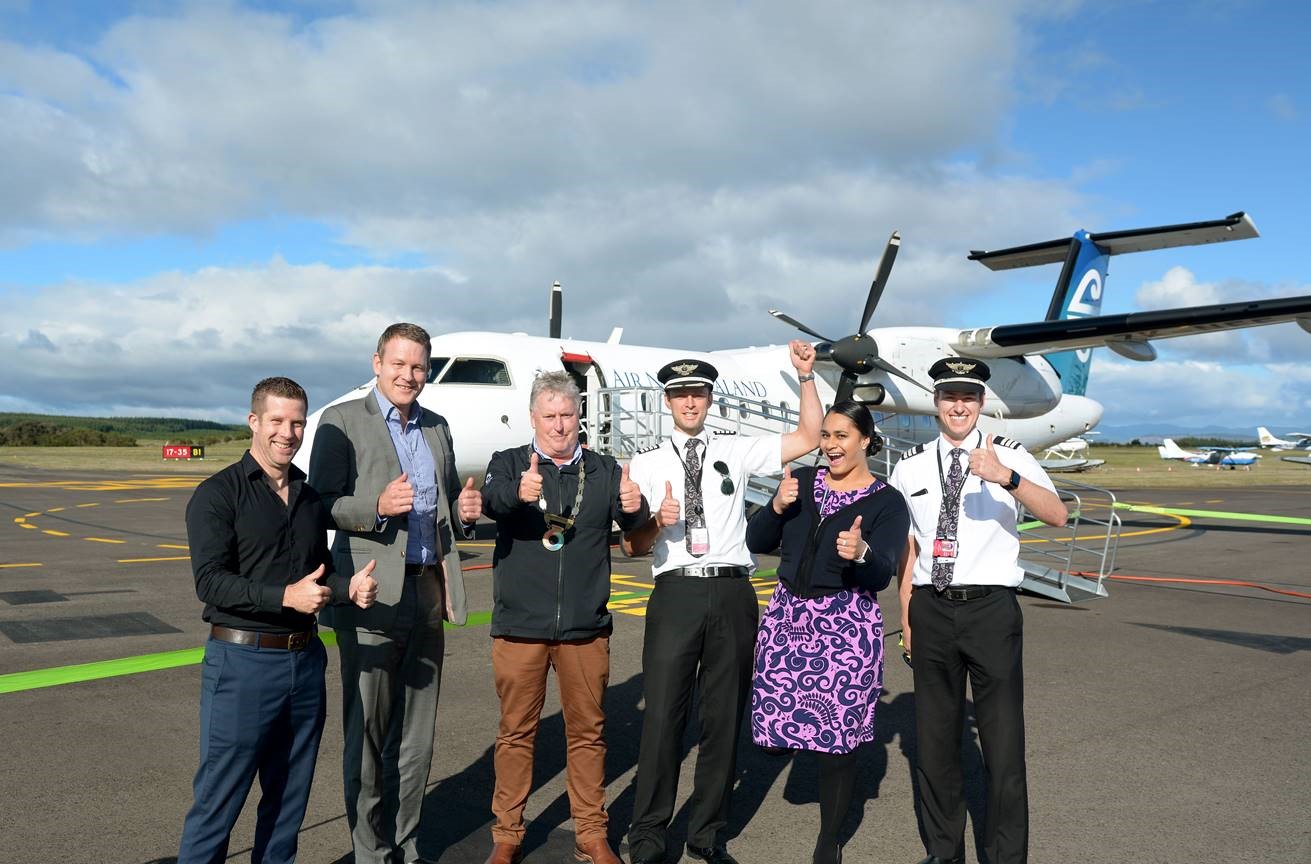 Pictured above (left to right), Taupo airport manager Rhys Frearson, Reuben Levermore of Air New Zealand, Mayor David Trewavas and Air New Zealand flight crew.