Town Centre transformation continues under COVID precautions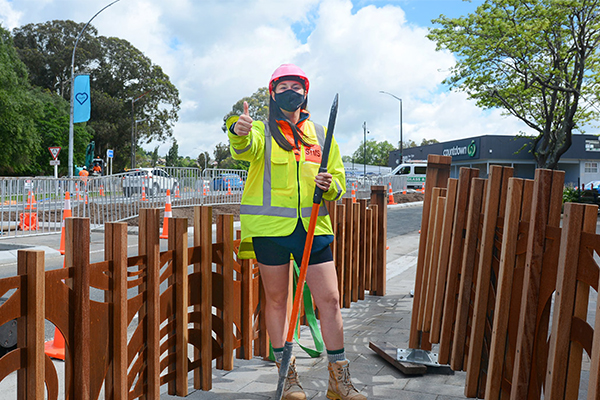 It's still full steam ahead on Tongariro Street, with our contractors masking up and observing COVID precautions to make sure work continues. At the northern end, street furniture, guard rails and cobble stones are being installed, build outs completed, and the centre islands are taking shape along the length of Tongariro Street.
To prepare Tongariro Street for resealing later in the month, we will be repairing the subsurface of the road starting from the northern end at the Spa Road roundabout. This will mean that the south-bound lane will be closed intermittently over the coming week, so please follow all directions from the team. Thanks for your patience folks, and as usual please drive safely around the work sites.