Marking a milestone on ETA shared pathway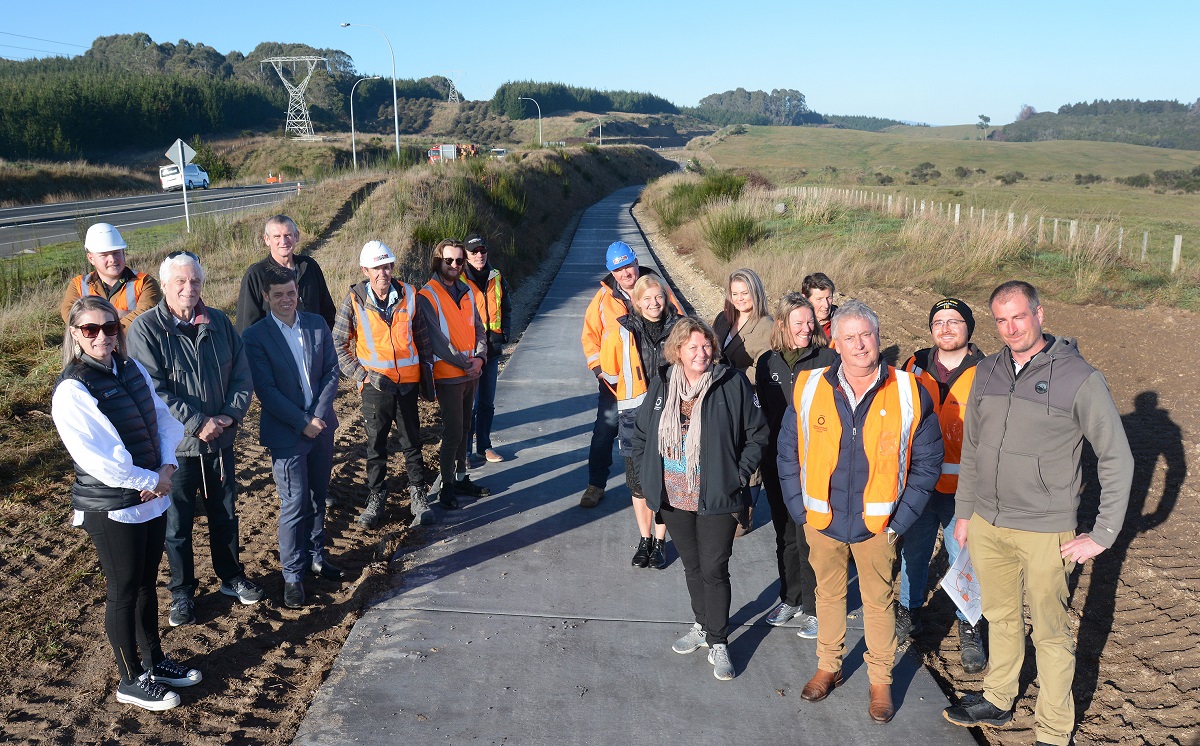 Elected members, council staff and contractors gathered last Monday to mark a milestone in our East Taupō Arterial shared pathway project.
The team have battled the weather and concrete supply disruptions over the last few months to complete pouring the new 2.8 metre-wide pathway which runs alongside SH1 from the airport roundabout to the SH5 Napier-Taupō roundabout. Work on the next segment is underway.
Mayor David Trewavas said that it was great that the pathway was already being used – and that will increase as the pathway grows.
"This is all about connecting our communities and making sure we have infrastructure in place for cyclists, walkers and joggers to move around our town without necessarily having to go down on to Lake Terrace," Mr Trewavas said.
"But it is also about helping to future-proof us for the growth we know is coming. Once the other legs of this project are completed we'll have a shared path network that circles Taupō, providing not just a great place for a good long ride or walk, but a means for residents of some of the new subdivisions to move around the town."
Project manager Ben Schubert thanked all involved.
"It's coming along really well and it's been great to see how many people are already making regular use of it – from pedestrians, skaters, scooters, and joggers, to dog walkers and the like. As residential development east of the town continues, this pathway will be used even more and it is fantastic that we have been able to secure $3.6 million in central government funding to build this infrastructure now."
The next section to Broadlands Road is expected to be completed by September; the following leg to Centennial Drive, which completes the project, will be finished by the end of the year.