Project phases
Phase one
Phase one of the Taupō Town Centre Transformation project has seen two intersections along Ruapehu Street upgraded. This part of the project focused on addressing pedestrian and driver safety and enhancing the sense of place unique to the Taupō CBD.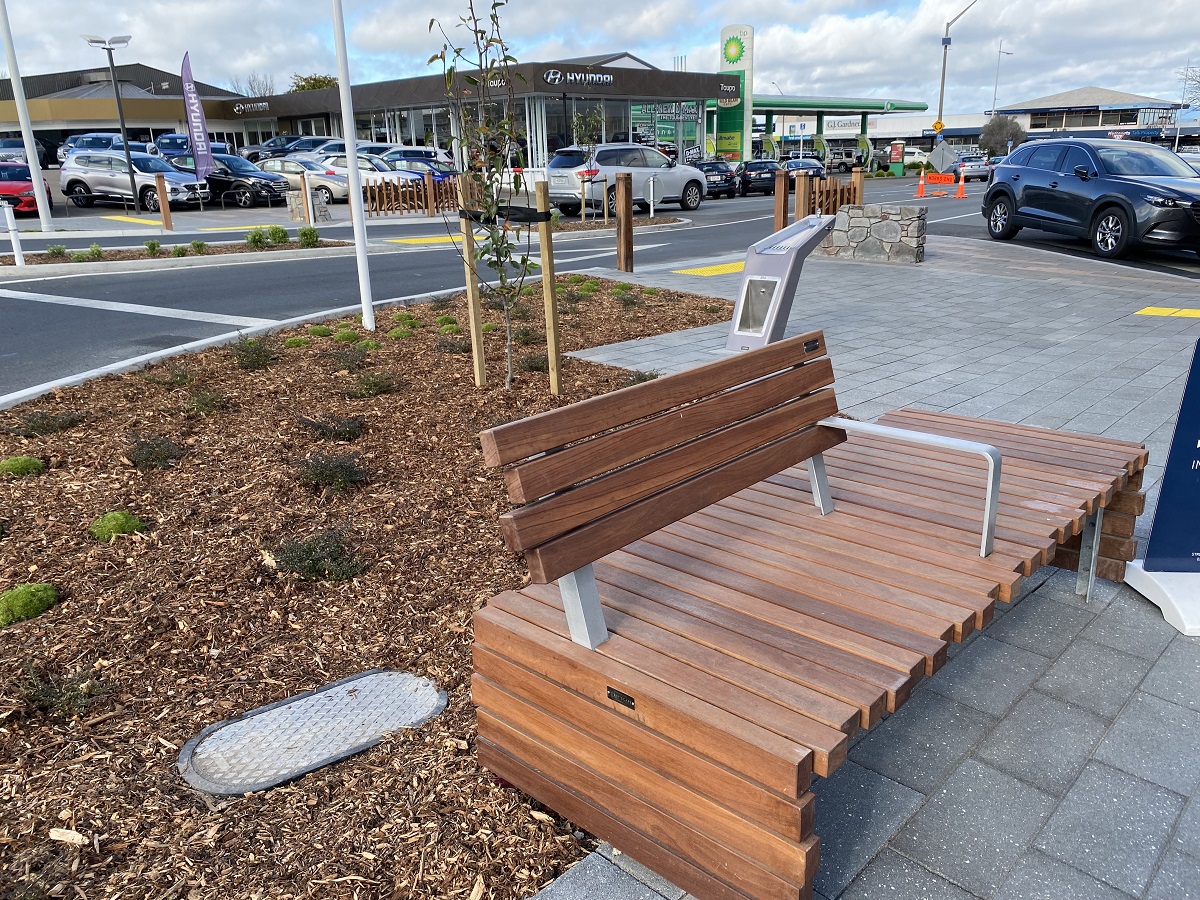 Phase two
Phase two, completed in June 2022, included the reorientation of the street network to shift local through-traffic from Lake Terrace and Tongariro Street to Titiraupenga Street and Spa Rd.
The work involved intersection upgrades along Titiraupenga Street and Spa Road, as well as changes to the flow of traffic, with priority given to traffic travelling along Titiraupenga Street. Importantly, the upgrade has improved pedestrian and cycling access to our CBD, delivering on the community's aspirations for a people-friendly town centre.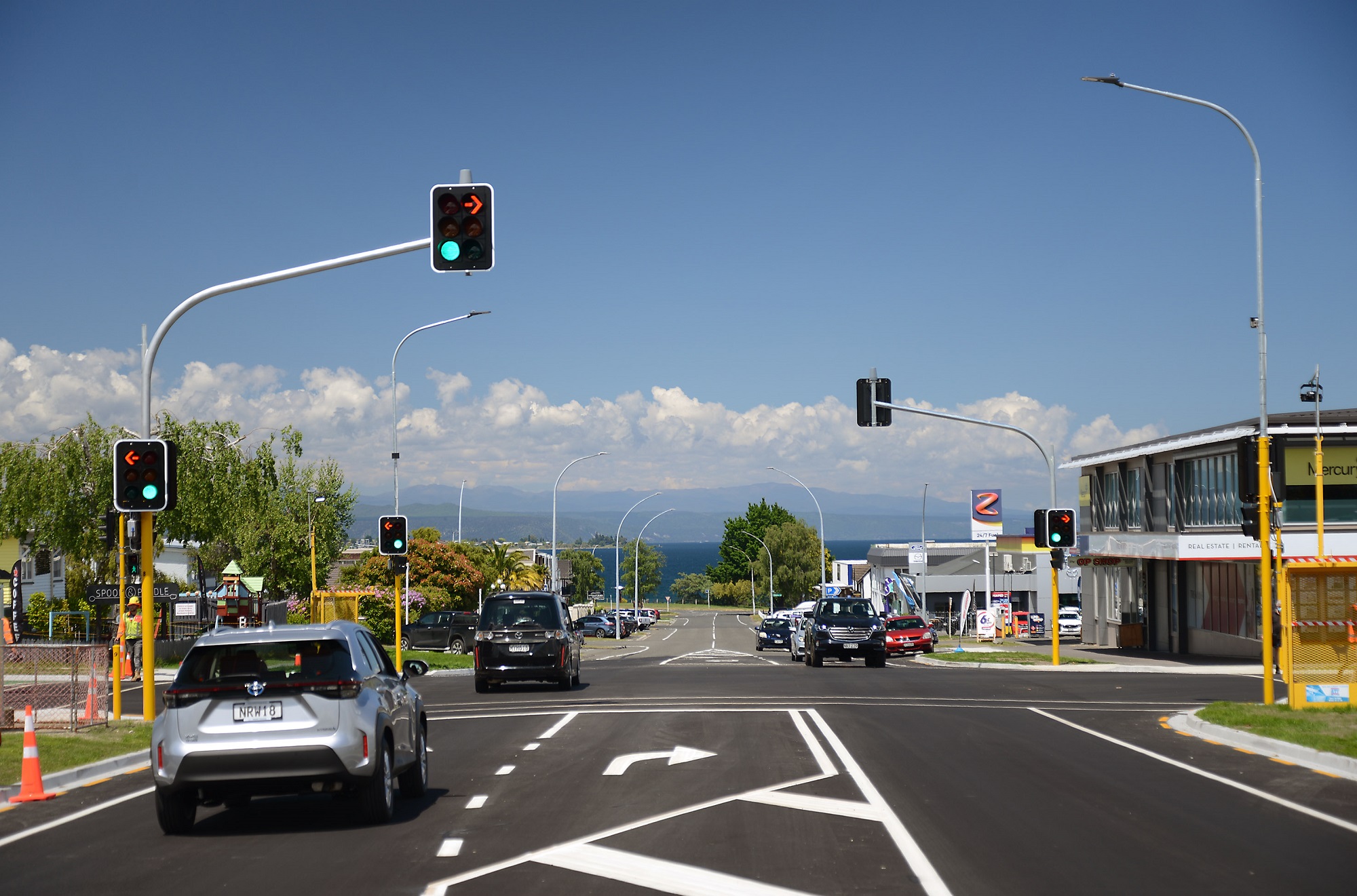 Spa Road
An investigation into the options for the northern gateway was recently brought forward to Year Five of the Long-term Plan. Alongside this, council has been listening carefully to community feedback regarding the timing of the proposed Spa Road upgrades as part of the Taupō Town Centre Transformation project.
As a result, the timing for any changes to both the Spa Road roundabout and Spa Road / Gascoigne Street / Nukuhau Street intersection will now line up with the investigation into the northern gateway, falling outside of this project. In the short term, the modelling shows that the flow of traffic will remain unaffected by this.
The Spa Road / Titiraupenga Street changes, including traffic lights, was completed in late 2021, as part of our change in priority along Titiraupenga Street.
Phase three
Phase three has seen the transformation of Tongariro Street, including a reduction to two lanes and a slower speed zone in this area, along with important improvements for pedestrians and cyclists – including pedestrian islands and a cycle lane running adjacent to the Domain.
Better linkages between the CBD, Tongariro Domain and Lake Terrace are now in place along with additional outdoor dining spaces. While we have included important pedestrian and cycling improvements, we have also substantially increased the number of car parks on the street to ensure we are continuing to cater to a variety of modes of transport.
Phase four
Roberts Street and Lake Terrace are being transformed into a people-friendly environment, including one-way traffic along this important stretch of town.
This phase of the project is seeing the development of a new community space around Roberts Reserve which will give us an outstanding waterfront that will better connect people to our beautiful lake environment and help to keep our town pedestrian-friendly and vibrant.