AC Baths reception and private pools upgrade
Project overview
Improvements at the AC Baths are underway with new private pools, upgraded reception and improved shop area all being built.
The private pool area is being refurbished with four new family pools and two additional showers for sauna users. The new area will be much more family friendly with all spas opening to a garden area. During the construction phase, there is no access to any private pools.
A new reception area featuring a new main entrance and improved shop space will create a better customer experience for users offering a much more efficient and welcoming environment. A temporary reception area will be in place while the new reception area is built.
Location:
AC Baths
Taupō
Start date:
March 2020
Project status:
New reception and main entrance opened in August 2020
Refurbished sauna area opened in December 2020
New private pools to open in April 2021
Project updates
APRIL 1, 2021
The upgrade to the AC Baths private pools is now nearing completion after a few interruptions created by Covid-19 restrictions. The New Zealand-made pools have been lowered into their bases by crane and the final fit out of the new pools should see them up and running by mid-April. The new pools will be larger and able to accommodate sports teams.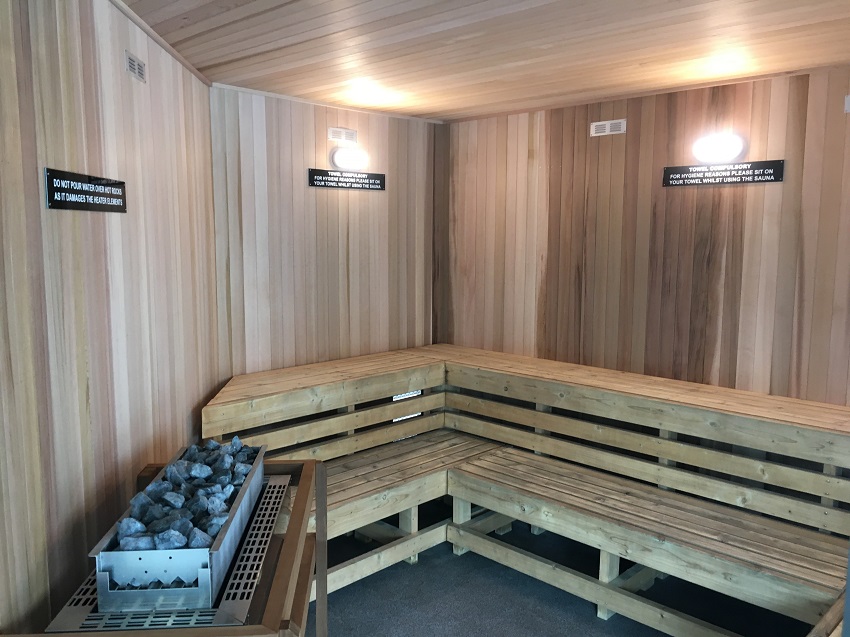 DECEMBER 7, 2020
The sauna area at the AC Baths reopened today, following an extensive makeover to create a better experience for users.
The sauna area has been refurbished as part of ongoing upgrades to the AC Baths facilities and includes an upgraded sauna as well as a mobility toilet and shower and additional open area showers.
AUGUST 14, 2020
New framing and a new entrance location are well underway as the final touch to the reception upgrade. The new entrance is expected to be completed by the end of August.
Demolition of the old private pools is almost complete, with concrete cutting and removal of the existing pools set to make way for fibre glass pools as part of a fresh new design over the next month or so.
JULY 24, 2020
Following the completion of the new reception area, local contractors have moved onto the second phase of this work to create a new main entrance.
This work is alongside other improvements and maintenance on the private pools and indoor 25-metre pool too.
Facilities officer Darren Penketh is encouraged by the progress to date, with all projects going well.
"It's been a challenge to keep the facility operating at a high level during the works, however our contractors have kept things moving and the new reception area is a fine example of the high standard of work," he said.
The indoor pool repairs and maintenance are expected to be completed early September with the new and improved private pools progressing well, with an opening date to be announced soon.
Thank you to everyone for your patience.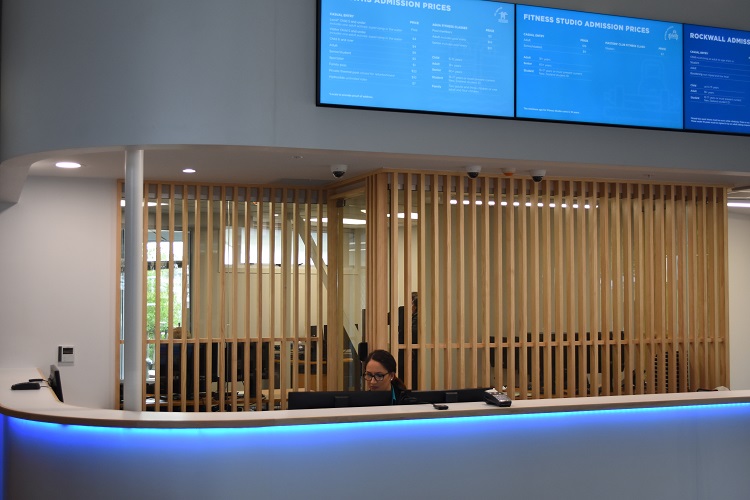 JULY 10, 2020
The new reception area at the AC Baths is now open, following an extensive upgrade.
All queries across the facility will now be dealt with at the new counter with the area able to accommodate staff from the events centre, pools and swim school. You'll also notice new screen displays with all of our pricing across the complex visible as soon as you step through the door. A shop for swimwear and accessories is also included.
The temporary reception just inside the doors is slowly coming down as the team transition to their new permanent spot.
Thank you for your patience as our contractors have worked to create this new area.
MAY 22, 2020
Our AC Baths private pool upgrade is in full swing, as contractors returned to continue the project at Alert Level 2.
The upgrade will allow for bigger pools in each private room, along with a new outdoor area for users to enjoy.
The construction team have also started on upgrade the reception area, with the walls of the existing space now removed. The new check-in will also include an improved shop area.
Business and operations manager Scott Attenborough said the new reception area will create a better customer experience for users.
"Our reception is often very busy as we are servicing a number of facilities within the complex so we're exciting about being able to offer a much more efficient and welcoming environment for everyone," he said.
During this construction phase, there is no access to any private pools and a temporary reception area is now in place.
The reception area is expected to be complete by mid-July, while the private pools are expected to be complete by the end of September.