East Taupō Arterial shared pathway
Project overview
Work is underway to build a new shared pathway alongside the East Taupō Arterial (ETA) route from the Airport Roundabout off Lake Terrace and Anzac Memorial Drive to Centennial Drive.
The path will provide access to current and future residential developments and help to connect our communities going into the future. Upgrading the current unsealed surface to concrete will open access to many different users, providing a travel area separate from motorised traffic for pedestrians, cyclists, skaters, wheelchair users, joggers, dog walkers and other users.
Implementation of the project rests with locally employed workers from CAMEX and is expected to be completed December 2022, weather permitting.
Location:
East Taupō Arterial (ETA)

Project status:
Phase one complete - airport roundabout to SH5 Napier-Taupō roundabout.
Phase two in progress - SH5 Napier-Taupō roundabout to Broadlands Rd
Project budget:
$3.6 million - funded by central government
Start date:
August 2021
Completion date:
December 2022
Contractor:
Camex
Sub-contractors - May Concrete Placers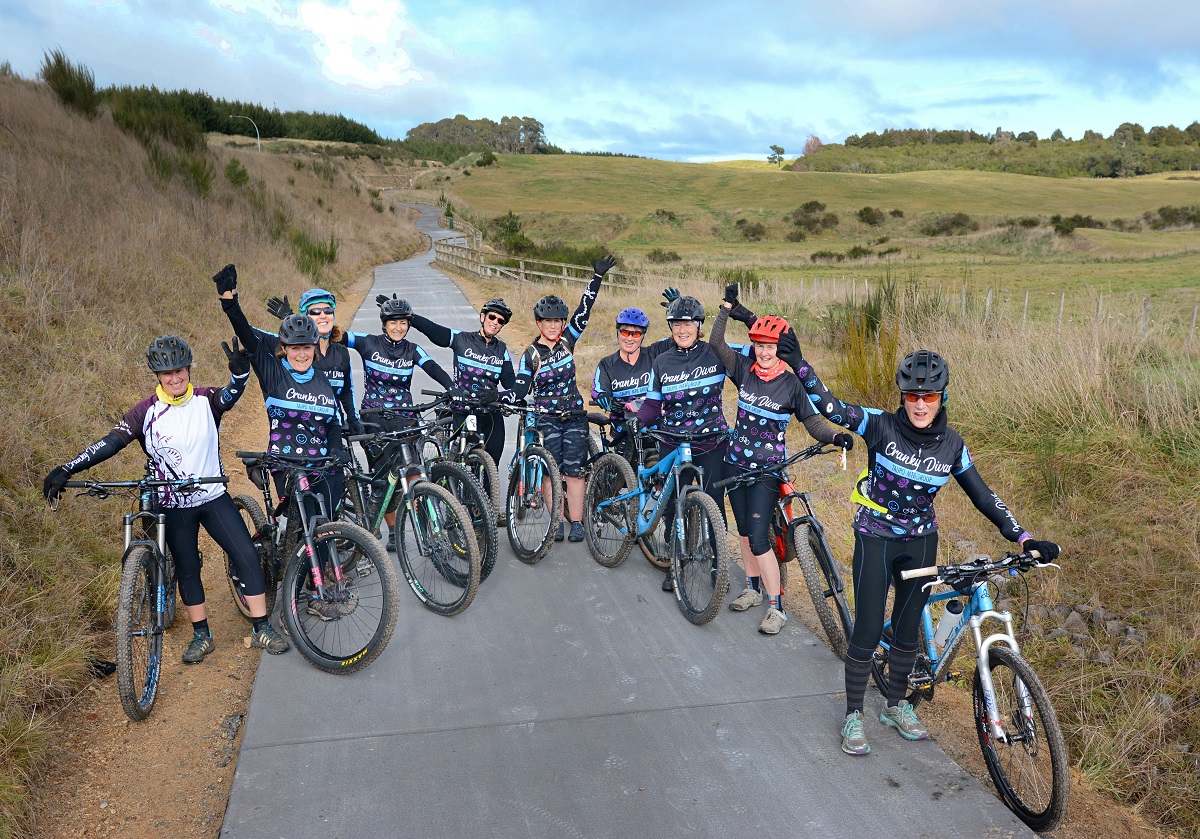 26 August: Pathways project connecting communities
With another section of the new East Taupō Arterial (ETA) shared pathway completed, Taupō is well on its way to having a pedestrian and cycling network that circles the entire town.
The recently completed shared pathway along Acacia Bay Road now links to the CBD and the Great Lake Pathway. A new 2.8 metre-wide pathway that runs alongside SH1 from the airport roundabout to the SH5 Napier-Taupō roundabout will connect future residential developments in the south of the town. Work is under way on the next segment, which connects this section to the intersection of the ETA, Broadlands Road.
Lynaire Campbell, of the Cranky Divas cycling group, said it was great to see the pathway progressing, and she and the Divas were looking forward to the completion of the next phase.
"We do a fortnightly ride of up to 40km," she said. "Pathways like this are perfect as you can really stretch your legs without having to worry about sharing the space with cars and trucks. We feel a lot safer on the shared pathways, and cycling is really about communities – building communities and connecting communities – and when this network is done it will mean anyone can circle the town by bike."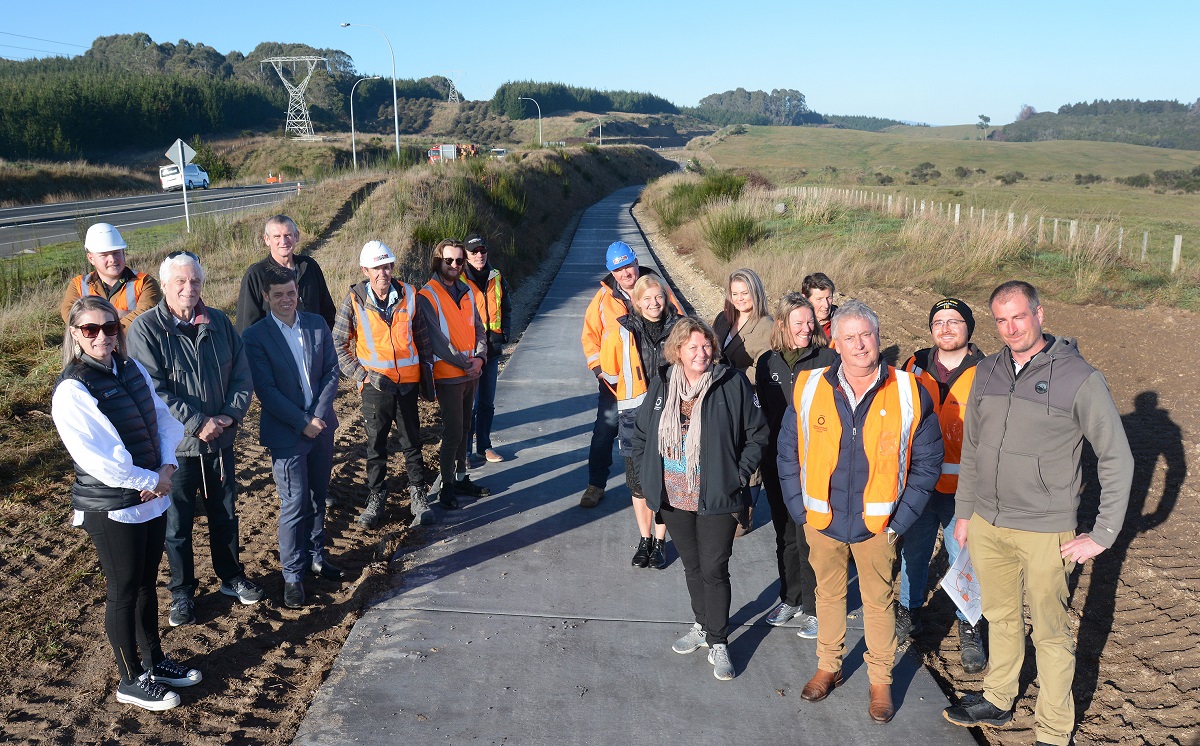 4 July 2022: Marking a milestone on ETA shared pathway
Elected members, council staff and contractors gathered last Monday to mark a milestone in our East Taupō Arterial shared pathway project.
The team have battled the weather and concrete supply disruptions over the last few months to complete pouring the new 2.8 metre-wide pathway which runs alongside SH1 from the airport roundabout to the SH5 Napier-Taupō roundabout. Work on the next segment is underway.
Mayor David Trewavas said that it was great that the pathway was already being used – and that will increase as the pathway grows.
"This is all about connecting our communities and making sure we have infrastructure in place for cyclists, walkers and joggers to move around our town without necessarily having to go down on to Lake Terrace," Mr Trewavas said.
20 December: Concrete progress on ETA
The roundabout linking State Highway 1 and Lake Terrace has taken on a new look with a new pathway next to the roadside being poured last week. A courtesy crossing on Lake Terrace is part of the new path design too, providing a safer option to get across the busy arterial route leading in and out of Taupō.
Locally employed workers from Camex and MCP Concrete are tasked with keeping the project on time and within budget. The pathway is expected to be completed June 2022, weather permitting.
28 October 2021: Innovative technology implemented in ETA project
It's all hands on deck, with the ETA shared path project in full swing. Local contractors May Concrete Placers have been laying down the path with the weather staying fine allowing for a decent pour this week. A motorised adjustable screed behind the truck is proving to be a fantastic tool to vibrate the concrete giving the 2.8m wide shared path a top-quality finish.
3 August 2021: Taupō ETA project formally opens
A blessing on Friday marked the beginning of a new shared pathway project alongside the Taupō ETA from the Airport Roundabout off Lake Terrace and Anzac Memorial Drive to Centennial Drive.
Taupō District Mayor David Trewavas and councillors, representatives from Bike Taupō, local contractors and council staff joined with Reverend Peace to bless the site and mark the commencement of the $3.6 million government funded project.