Huka Falls Road path extension
Project overview
Work on the second stage of the footpath between The Boulevard and the Huka Falls carpark started in May 2020. The work taking place now will complete the planned extension of the path, giving walkers a safer – and much smoother – journey to reach Huka Falls from Taupō.
The first stage, completed in early 2018, saw a new 1.5m wide concrete footpath built on Huka Falls Road starting about 200m north east of Clearwater Lane and run 1.4km along the road, past Hipapatua Recreation Reserve towards the Huka Falls.
Location:
Huka Falls Road
Taupō
Project status:
In progress
Start date:
May 2020
Completion date:
September 2020
Contractor:
Burgess and Sons Construction Ltd

Project updates

JUNE 16, 2020
Work to complete the Huka Falls Road footpath is taking shape! A new section of path between The Boulevard and Clearwater Lane is partially complete, with groundwork starting on the opposite side of the road where the path will join up with the first stage of the footpath built in 2018. Once this area has been finished, work will get underway to link the path through to the Huka Falls car park entrance to complete the final phase of the project.
Weather permitting, the new path should be complete in early September 2020.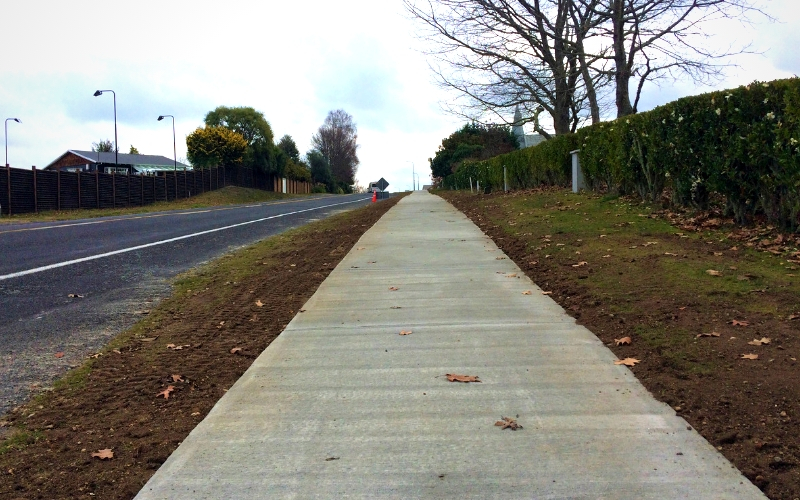 Related media releases

November 15, 2020: Huka Falls Road to be closed periodically