Mangakino Lakefront Development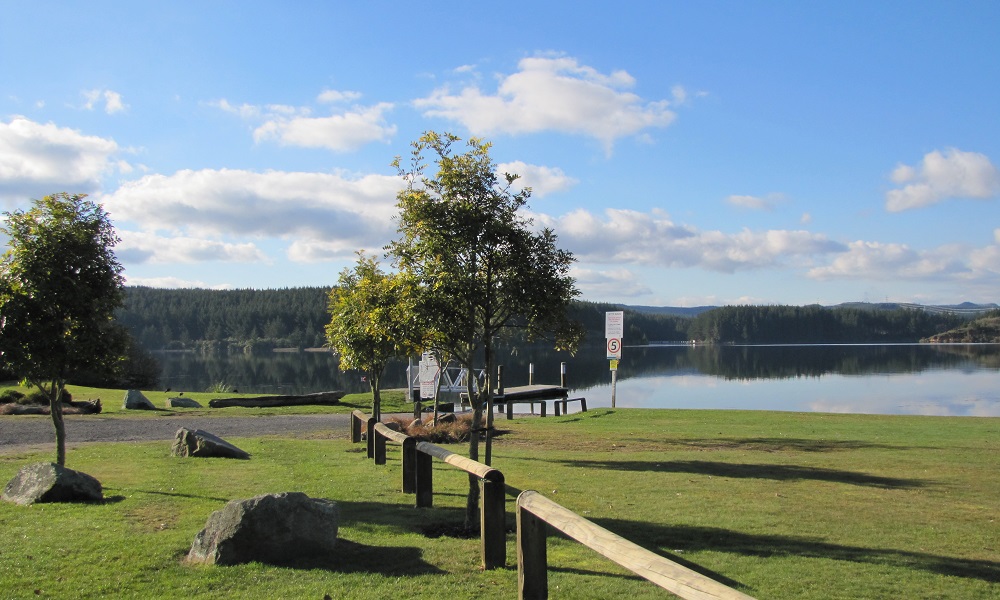 Feedback
The survey to gather feedback on the redevelopment of the lakefront and Mangakino reserve closed on Friday 3 March 2023.
Thank you for all of the feedback received and thank you to everybody who came along to the community engagement events in February 2023.
Staged approach to lakefront development
Stage 1: Current Long-Term Plan 2021
Council has several assets at the Mangakino Lakefront that are maintained or replaced as part of our Asset Management Plan. There have been delays in the asset upgrade programme in Mangakino, partly due to Covid-19, but the following renewal projects have previously been consulted on and budgeted in the Long-Term Plan 2021 and will be undertaken:
Renewal of the toilet block at the lakefront
Road to be graded to the boat ramp
Renewal of jetty
Renewal of boat ramp.
Stage 2: Next Long-Term Plan 2024
In 2017, the Mangakino community, key stakeholders and user groups were surveyed to help develop a plan to better manage the increased activity at the Mangakino Lakefront. From this survey a report was produced, which suggested future changes to the Mangakino Lakefront.
A concept plan of what the lakefront could look like was developed using the ideas and feedback from that consultation. The concept plan was discussed at community engagement events held in February 2023. This engagement will feed into the upcoming Long-Term Plan in 2024.
Community preferences for concept plan
The concept plan that was developed based on previous consultation was circulated at community engagement events held in Mangakino in February 2023 (concept plan maps are shown below).
The aim of the engagement events and survey was to gather feedback and figure out what the preferences of the community are. The information gained from these sessions will be used to help inform Council when making decisions and to help plan for our lakefront to be safer, more user-friendly and to enable the care and protection of our environment for future generations.
Read more: Have your say on the Mangakino lakefront (20 January 2023)
In the survey and at the engagement events, we especially wanted to hear views on keeping people, boating and camping activities together in one place, or having these activities in separate locations. Some of the people, boating and camping things we also got feedback on included:
Where the playground should be
Where the car parking should be
Where a camping area should be (in Mangakino), and what kind of camping – tents or self-contained campers or both
Where concession sites should be and how many
Where boat trailer parking should be
Whether there is support for a second boat ramp where the old rowing club one was, upstream of Matekuri Island
Any other ideas or suggestions were welcomed.
Three maps are shown above were used to help with providing feedback (expand to view full screen):
MAP A: Zoomed in concept map of the area for people activities.
MAP B: A concept map of the entire lakefront area showing how activities could be separated.
MAP C: A blank map of the entire lakefront area for you to draw your suggestions onto.
Mangakino lakefront development FAQs