Meet the team
Our friendly team of fitness instructors take a genuine interest in you and what you're trying to achieve, and are always available to offer training advice and encouragement. Find out more about our team members here!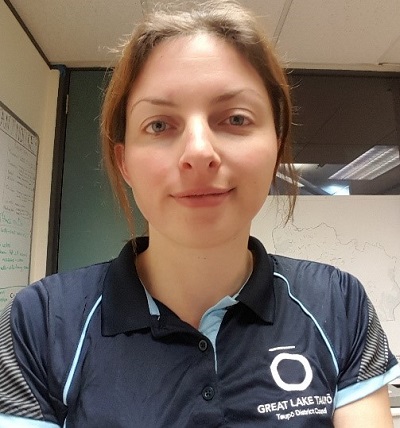 Doireann
I love keeping active and our beautiful town of Taupō is the perfect spot for it, with mountains to climb, tracks to cycle and a stunning lake to swim in. I came to New Zealand for a 10-day holiday in 2011 – it's been a long holiday! I am the fitness and activities supervisor - the fitness studio, group fitness classes, aqua fitness and the rockwall are all my areas.
I grew up in a sporting house just north of Dublin, Ireland. Weekends included cross country races, track and field events or gaelic football matches to attend. Athletics is where my heart lies. I started competing when I was 7, following in the footsteps of my older sister and dad. I went on to win a dozen national medals for long jump, before deciding to travel the world.
I have worked in the fitness industry for the past 15 years. In 2009, I completed a four-year Bachelor of Science in Health Promotion and Physical Activity. Part of my degree was learning how to combat/prevent health conditions with better lifestyle choices, and that's where my passion is. I am a qualified personal trainer, athletics and soccer coach, rock climbing instructor, massage therapist, and have also completed a National Certificate in Business Management.
My advice to everybody would be:
Keep Active to Keep Healthy: whether in the fitness studio or just a nice stroll by the lake – never stop moving.
Use Good Technique: it will prevent injury and increase the benefits of the exercise.
Be Kind: say hello to fellow members, share machines and tidy up after yourself.
Ask for Help – I have a brilliant team of instructors, with lots of knowledge to share and they are waiting to help you with your health and fitness goals.
Happy training.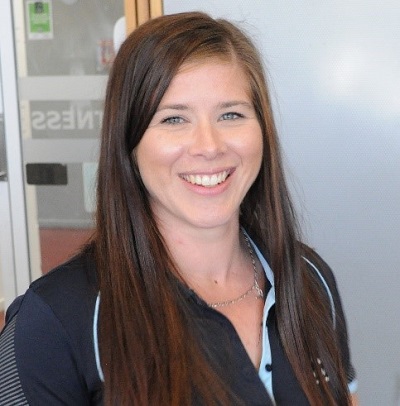 Kaitlyn
I am a mother of three boys and was born and bred in Hawkes Bay. I have always been very passionate about health and fitness and was raised around it - my Dad was a world class powerlifter and current New Zealand and Oceania record holder. Seeing him work hard and be committed to his goals encouraged me to do the same.
At 15, I was diagnosed with a heart condition, aortic valve regurgitation, and have been on daily medication since, to reduce blood clotting and the risk of heart failure. It will require surgery in the future.
I truly believe that there is no barrier to achieving your goals, and with the right guidance you can overcome any obstacles placed in your way.
I was a New Zealand hockey representative from the age of 16 until I decided to set that aside to pursue my career in the Royal New Zealand Navy as a medical assistant, where I gained a Diploma in Paramedics. I then moved on to become a Physical Training Instructor - where I also gained a MAX fitness double Diploma in Fitness Business.
I work to ensure people are fit and healthy, not only physically, but most importantly mentally. No matter how much weight you lose, how far you can run or how much you can lift... it all means nothing if it comes at the cost of your happiness.
Toby
I joined the team at the Taupō Events Centre in October 2018. I work half of my week in the fitness studio and the other half at the rockwall.
I am an adventurous person and I like getting outdoors whenever I can, whether its rock climbing around Kinloch or Kawakawa Bay, mountain biking at Craters of the Moon or Redwoods Forest, snowboarding on the mountain, or just going into the bush for a while.
I was a rep soccer player and I was continually active with the Taupō Cadet Forces, where I went on to be a Sergeant Major. I enjoy leading and encouraging others to achieve their goals and learn new skills, and this helped me choose a career path in the fitness sector. I like working with all ages and abilities, with much of my recent work being with sports people who want to supplement their sport-specific training with gym-based resistance and cardio workouts, helping to fine tune their strength, flexibility, and cardiovascular fitness.
I am a qualified exercise consultant, rock climbing instructor and abseil leader, and I love using my studies to help people achieve their fitness goals and help them change their lifestyle and health.
Make sure to say hi when you see me in the fitness studio, or pop down to the rockwall for a climb!
Vici
Tena koutou katoa. Nau mai, haere mai. Greetings to all, welcome, welcome!
I have worked in the fitness industry for 21 years as a fitness instructor / personal trainer. I have worked with people from many walks of life delivering health and fitness assessments, exercise prescription, and goal setting to assist clients with their personal achievements.
I have experience working with special consideration populations, such as: multiple sclerosis, down syndrome, paraplegic, stroke, Parkinson's disease, brain injury, and elderly. I have experience assisting clients to achieve their personal goals, such as: cycle challenges, Ironman events (Full/Half), body building competitions, marathons, New Zealand Police and Defence Forces entry level requirements, weight loss, mental health, and injury rehabilitation.
Study History: Certificate in Massage, Certificate in Sport and Recreation, Certificate in Cardiac Phase 3 (NZ Heart Foundation), Fitness Leader and Personal Trainer Network for Professionals, and Diploma in Leisure and Recreation Studies (EIT).
My passion is to add support, encouragement and reality to your health and fitness needs. Please come and see me for any advice for your training needs and goals!
Nga mihi koutou katoa.