Meet the team
Our friendly team of fitness instructors take a genuine interest in you and what you're trying to achieve, and are always available to offer training advice and encouragement. Find out more about our team members here!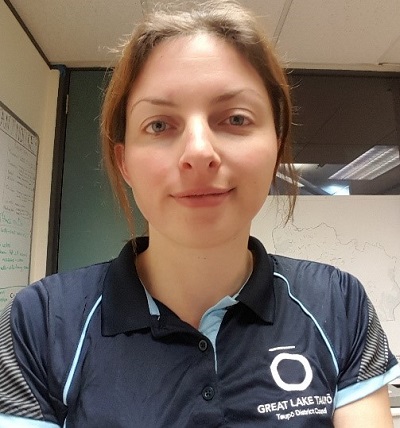 Doireann
I love keeping active and our beautiful town of Taupō is the perfect spot for it, with mountains to climb, tracks to cycle and a stunning lake to swim in. I came to New Zealand for a 10-day holiday in 2011 – it's been a long holiday! I am the fitness and activities supervisor - the fitness studio, group fitness classes, aqua fitness and the rockwall are all my areas.
I grew up in a sporting house just north of Dublin, Ireland. Weekends included cross country races, track and field events or gaelic football matches to attend. Athletics is where my heart lies. I started competing when I was 7, following in the footsteps of my older sister and dad. I went on to win a dozen national medals for long jump, before deciding to travel the world.
I have worked in the fitness industry for the past 15 years. In 2009, I completed a four-year Bachelor of Science in Health Promotion and Physical Activity. Part of my degree was learning how to combat/prevent health conditions with better lifestyle choices, and that's where my passion is. I am a qualified personal trainer, athletics and soccer coach, rock climbing instructor, massage therapist, and have also completed a National Certificate in Business Management.
My advice to everybody would be:
Keep Active to Keep Healthy: whether in the fitness studio or just a nice stroll by the lake – never stop moving.
Use Good Technique: it will prevent injury and increase the benefits of the exercise.
Be Kind: say hello to fellow members, share machines and tidy up after yourself.
Ask for Help – I have a brilliant team of instructors, with lots of knowledge to share and they are waiting to help you with your health and fitness goals.
Happy training.
Michelle
In 2022 I joined the team at Taupō Events Centre. I really enjoy working in the fitness industry and find joy in helping people achieve their fitness goals and maintain a healthy and active lifestyle.
I hold a Master's Degree in Clinical and Experimental Exercise Science, focusing on immune function. After grad school I obtained qualifications as a group fitness leader for portable equipment, resistance training and pre/post-natal exercise.
Sport and staying active has always been important to me. In University I was a member of the cross-country team competing in the Canada West Championships. After university I continued to pursue my interest for running, completing many marathons and ultramarathons. More recently I have found enjoyment participating in obstacle type races.
I have a great love for the outdoors and often spend my weekends exploring new hiking trails. I also enjoy mountain biking, kayaking and paddle boarding. In the past I have enjoyed outdoor rock climbing on a regular basis. I am currently a member of Land Search and Rescue in Taupō.
When you don't see me in the Fitness Studio, you can catch me poolside teaching aqua fitness classes and children's swim lessons, or hanging out down at the rockwall.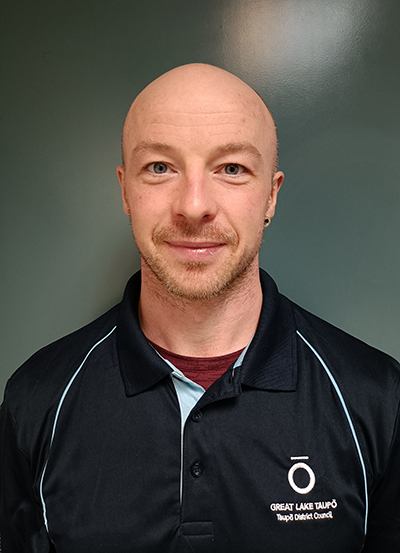 Matt
I moved to New Zealand back in 2012 from England and enjoyed travelling around the North and South islands before deciding to settle in the Lake Taupō area. I am a qualified personal trainer and work as a fitness instructor and rock-climbing instructor here at the Taupō Events Centre. I have recently completed additional qualifications for adapting exercise for different medical conditions including Parkinson's, osteoporosis, and strokes.
I enjoy getting to work with a large variety of people of all ages and backgrounds and helping them progress to where they want to be. I like to make challenges enjoyable to help ensure people can stay consistent when moving towards their goals.
When I'm not working, I make the most of what the Taupō area has to offer by getting outdoors in my free time to enjoy the lake, mountains, and tracks on our doorstep.