Be prepared
Winter and holiday driving
Plan your journey:
Check the weather and road conditions before you leave.
Take a blanket, warm clothing, food and water in case of an emergency.
Allow extra time for journeys and plan rest breaks or share the driving.
Drive to the conditions:
Slow down.
Increase your following distances.
Keep your headlights on at all times.
Follow the speed restriction signs and hazard signs.
Be alert:
There are more vehicles on the road during the holiday period.
People can be fatigued.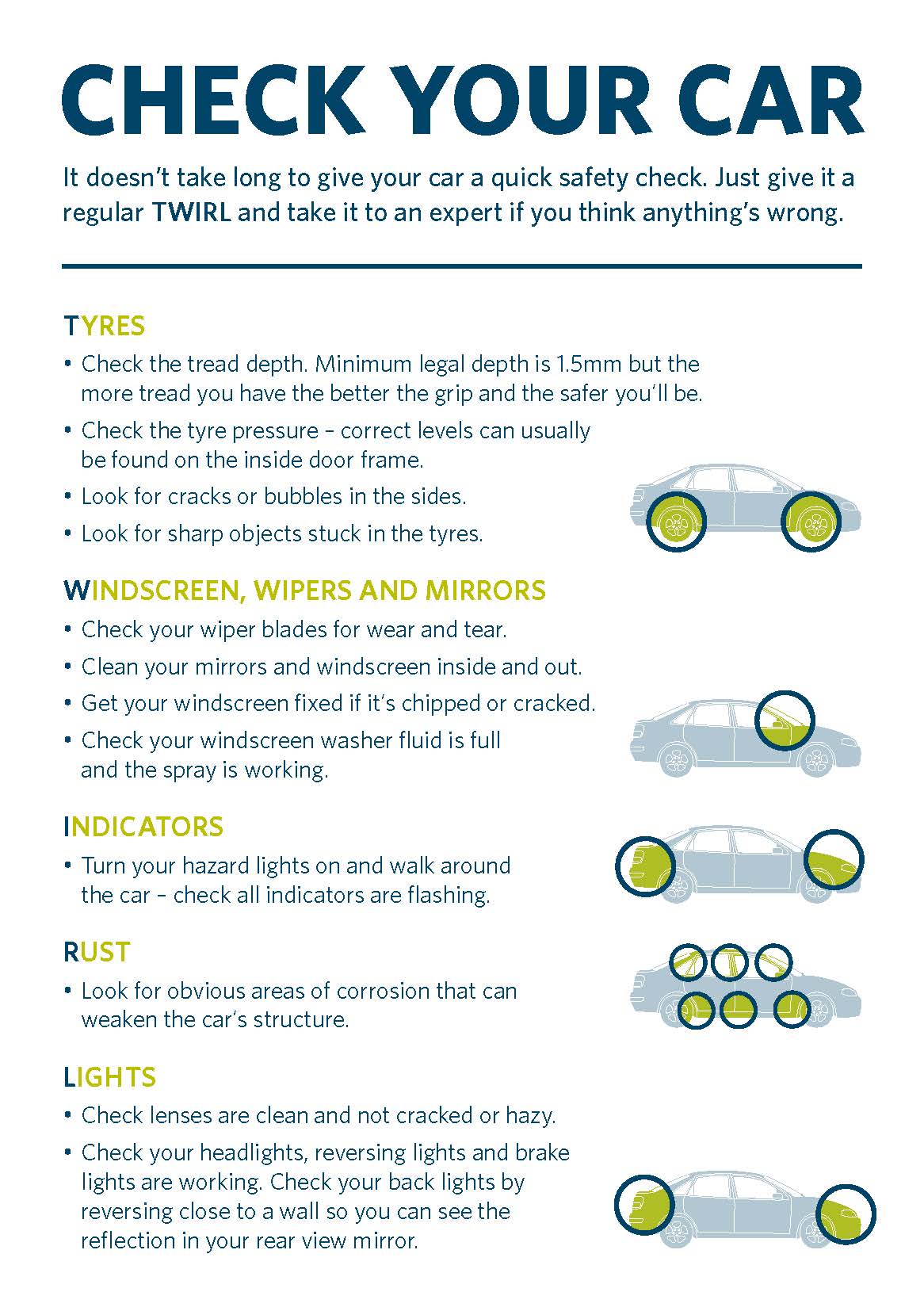 Check your car - give it a TWIRL!
Sometimes just giving your car a quick safety check can save you from a crash, or worse. It doesn't take long to give your car a quick safety check. Just give it a regular TWIRL - that is a quick safety check of your tyres, windscreen, indicators, rust and lights - and take it to an expert if anything's wrong.
Check out this handy pdf quick safety check guide or visit the NZTA website for more information.