Crown Park Cycle Skills and Pump Track open for action!
Thanks to the generosity of a local Taupō family, Crown Park now has an exciting new sealed pump track.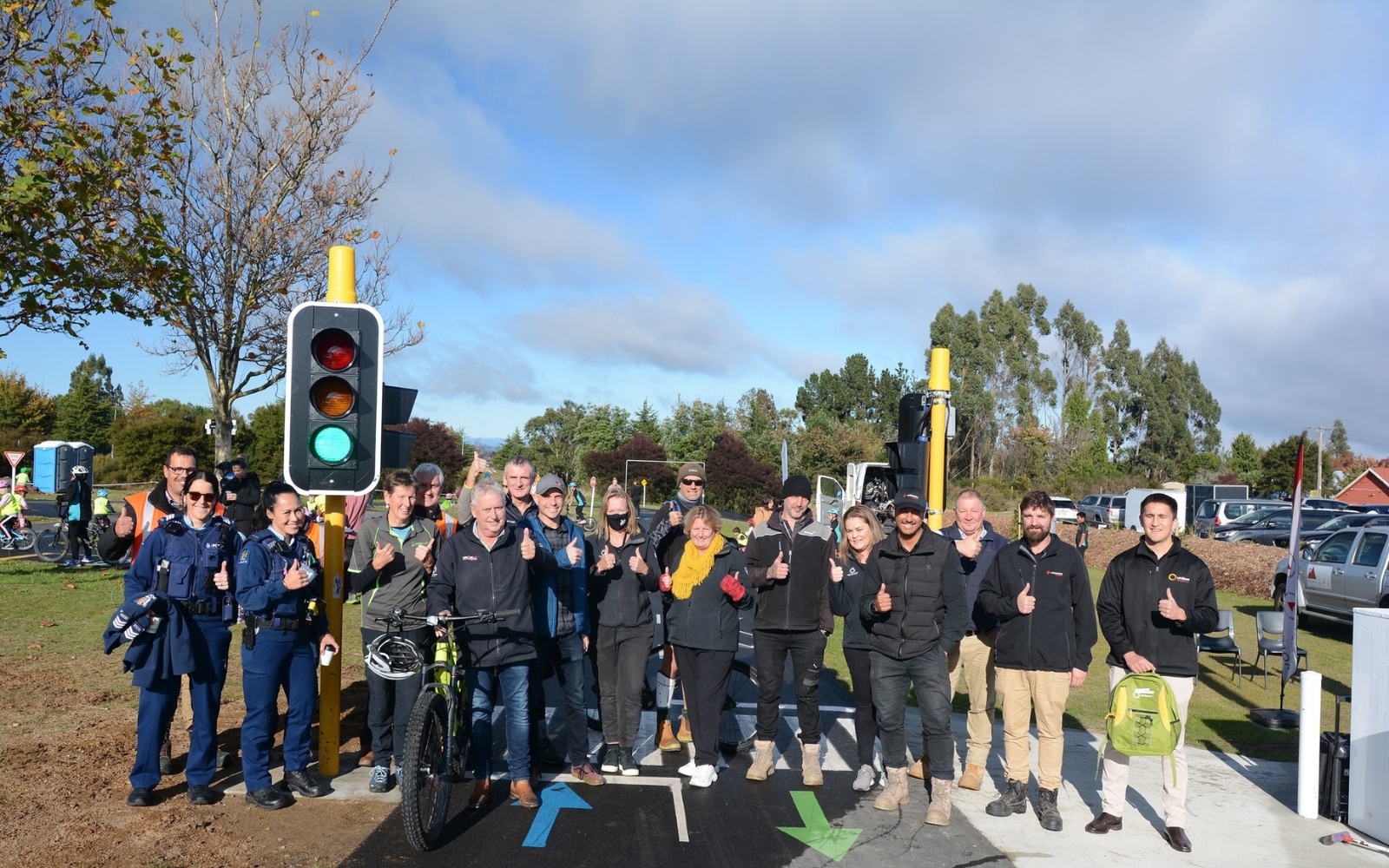 The new pump track complements the nearby Council-funded kids' cycle skills track with its working traffic lights, giveway signs and realistically-painted intersections.
The new tracks were blessed by the Reverand Peace Mitchell and officially opened by Mayor David Trewavas on Wednesday 17 May in a community activation day attended by councillors, police, contractors and the project team, as well as local youngsters and families.
The project was initially planned as an update to the existing kids' cycle skills track, but when a local family stepped forward to offer funding it was upgraded to include a pump track.
Project manager Izelda Cruz says the project has been community-driven, with Bike Taupō and a host of local organisations getting involved to make it a reality.
"This has been a real community affair," Ms Cruz says, "with Downer, Unison Networks, TR Construction, Camex Civil, Horizon Networks, Hollows Electrical, Think Water Taupō, Roadrunner Markers, Lakeland Excavators, Matanga Projects, Bike Taupō, and Hitiri Nursery all carrying out work and acting as sponsors on this project in one way or another."
"Now, with the help from the road safety cycle skills programme and Taupō District Council's transport and parks teams, the cycle park provides local tamariki and visitors alike with somewhere safe to practice their biking skills, understand road rules and, when they get really good, they can go for a spin around the awesome pump track."
Mayor David Trewavas thanked the local family who had been the major sponsor of the pump track and said it was already being embraced by the community.
"This is an awesome space for us all to enjoy with our tamariki and mokopuna and one where we can all work together to keep a safe place for our kids to play. Huge thanks to the family who helped fund it and to all the local group who got on board – this really shows Taupō at its best!"
Mayor Trewavas also praised Tauhara College students who regularly clean up the park along with council's waste inimisation officer Shannon Hanson, ensuring that the space is tip top and ready for anyone to use.