What's on at Taupō Museum
Scenic Splendour - Whites Aviation Collection
July 4 to August 10, 2020
The exhibition 'Scenic Splendour' will feature black-and-white historical aerial and scenic images of Taupō and New Zealand from the early 1950s. These photographs were taken by Whites Aviation Ltd and hand-coloured by the Whites colouring team, a group of women who painted each photograph.
On loan from a private collection or part of our Museum collection, these stunning images were originally created to showcase New Zealand landscapes, but have since become icons of New Zealand's mid-century culture.
Read the media release dated June 22 2020
Wish Upon Matariki - Once Upon a Lockdown
July 4 to August 10, 2020
Tupu-ā-Nuku, Tupu-ā-Rangi, Waitī, Waitā, Waipunarangi, Ururangi, Matariki, Hiwa-i-te-rangi.
Taupō Museum is inviting the community to share their lockdown stories, as part of a new exhibition: Wish Upon Matariki – Once Upon a Lockdown.
The team at the museum would love to hear more about your bubble, and what our community got up to during lockdown.
From essential workers, and activities within each 'bubble', to hunting for teddy bears and everything in between – the team are asking how lockdown was for you.
Matariki is about reflecting about what has been and celebrating what is yet to come. It is the star cluster that heralds the new year in the Māori calendar.
For more information on how to submit your story, email pwinitanamurray@taupo.govt.nz.
We look forward to seeing what you have to share.
Footprint of a Working Artist - Dan Mills
August 15 to September 21, 2020
Whanganui artist Dan Mills describes his mixed media paintings as abstract expressionism. His large and colourful works are a mix of abstractions and realistic images, drawing viewers into specific points on the canvas and leading them on a guided tour around the painting.
Social Amnesia - Vanessa Wairata Edwards
August 15 to September 14, 2020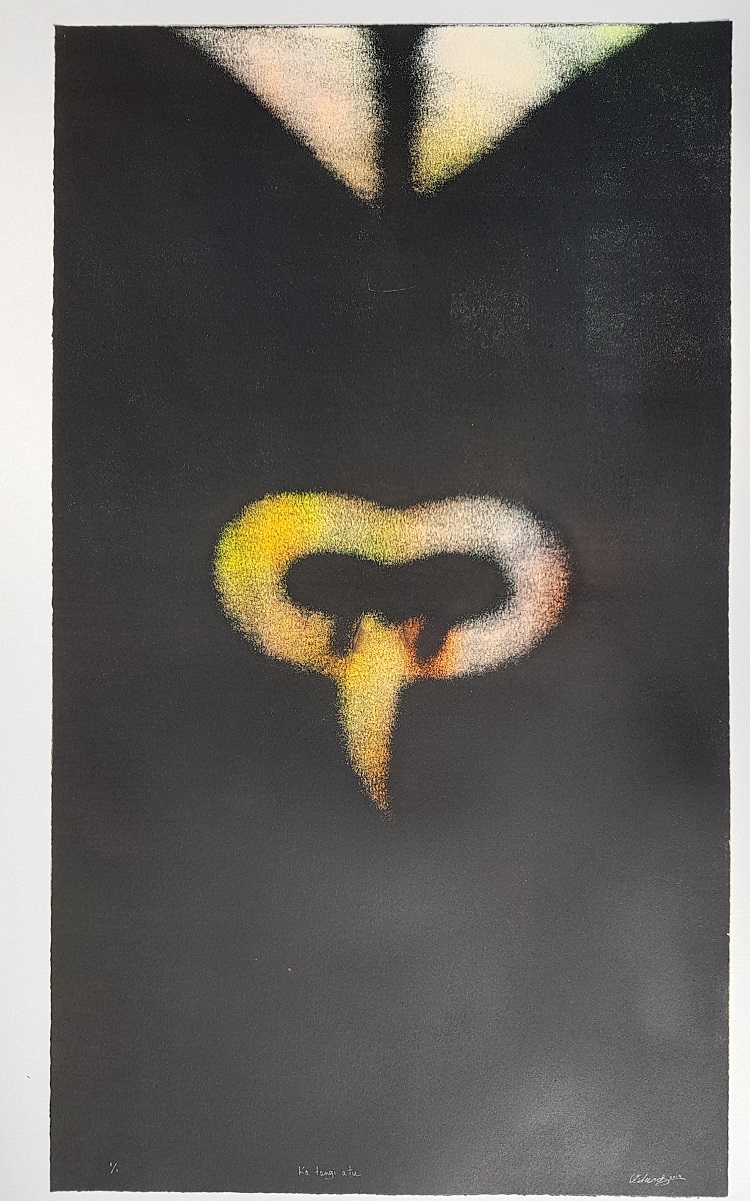 He Taonga Tonu te Wareware / Forgetfulness is to be reckoned with always. Whanganui artist Vanessa Edwards explores collective forgetfulness.
Re-Tweet exhibition
November 7 to December 14, 2020
Calling artists and creative people of owl ages, you are invited to exhibit BIRD themed artworks, sculpture and craft created from recycled, repurposed, reused materials.
Retweet follows other popular Taupō Museum community art eggshibitions; Re-Cycle, The Dog Show and CATalogue.
Please register your interest to Kerence by email to kstephen@taupo.govt.nz
Re-Tweet call for entries (PDF, 218KB)
Exhibition programme
Taupō Museum exhibition programme June to December 2020 (PDF, 1MB)