What's on at Taupō Museum
Connie Takarangi: Colour my Autumn
Niven Room - April 6 to May 13, 2019.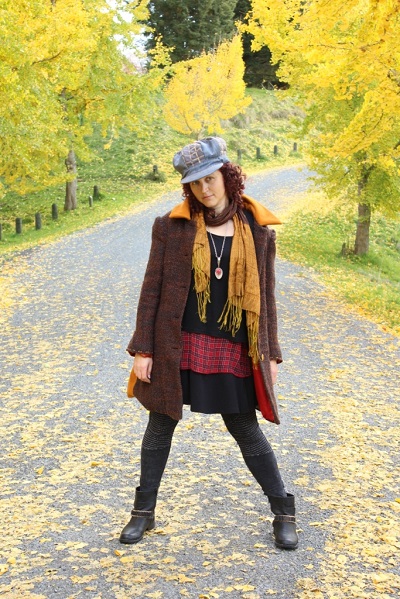 Taupō artist Connie Takarangi brings an exhibition full of colour and recycled objects, textiles, paper and more to Taupō Museum, starting Saturday, April 6.

The exhibition, Colour My Autumn, has been a labour of love for Takarangi, who regards autumn as the most beautiful time of year.
She was born and bred in Turangi before moving to Wellington and then London, before returning home.
She said the beautiful colours of Turangi in autumn influenced her love of the season.
"For as long as I can remember I have had a fascination of autumn and its changing elements," she said.
Colour My Autumn brings together elements that embrace her passion for reusing, recycling, repurposing and rethinking.
Lianne Adams: Our Garden of Earthly Delights
Main Gallery - April 13 to May 20, 2019.
Lianne is a freelance artist and graphic designer who works with a multiple discipline approach to create unique, bespoke pieces. Drawing from her background as an international artist, she crafts her own artistic style, melding together strands of computer-based design and traditional art, amplifying a personal touch within her works. She enjoys telling visual stories through her art that make a lasting impression on the viewer.
Our Garden of Earthly Delights celebrates small parts of this amazing country, Aotearoa -New Zealand and the connection we have with it. The more often we see things around us, even the beautiful and stunning things, the more they become invisible to us. Consequently, we often take for granted the beauty of this world; the ocean, the trees, the birds, the clouds - even those we love. Because we see things so often, we see them less and less.
Lianne hopes to encourage people to see with their eyes, feel with their heart and connect with their soul to this unique place we call home.
School holiday programme
During the April school holidays the museum and our libraries have lots of cool things for kids to do! Activities are run every day throughout the school holidays, except for Good Friday, Easter Monday and ANZAC Day. Most activities are free. Please note bookings are essential for some sessions.