What's on at Taupō Museum
Instinctively Inherent - John and Richard Boyd-Dunlop
May 8 to June 14, 2021
Father-and-son John and Richard Boyd-Dunlop will showcase their bold and colourful contemporary art in the collectively titled exhibition "Instinctively Inherent" at the Taupō Museum.
Richard Boyd-Dunlop is a self-taught artist who began painting in his teens and has been exhibiting work for 25 years. His work is held in public and private collections in New Zealand and around the world.
John Boyd-Dunlop is a Napier artist who came to art later in life. His works of life memories are converted into quirky, humourous and clever observations of the more interesting and happy times of a lifetime.
Members of the Taupō community are welcome to join the Boyd-Dunlop's for the opening preview on Friday, May 7 at 5.30pm. The exhibition will then run from May 8 until June 14.
Poipoia - Ngā Pia o Te Whare Pora
June 19 to August 2, 2021
"Ko Matariki te whetu hei arataki e…"
(Pleiades, the constellation that guides your way)
Nurturing and celebrating new beginnings in te whare pora (the art of weaving) with works from students of Te Wananga o Aotearoa in Turangi.

Various Ceramic Artists
August 7 to September 12, 2021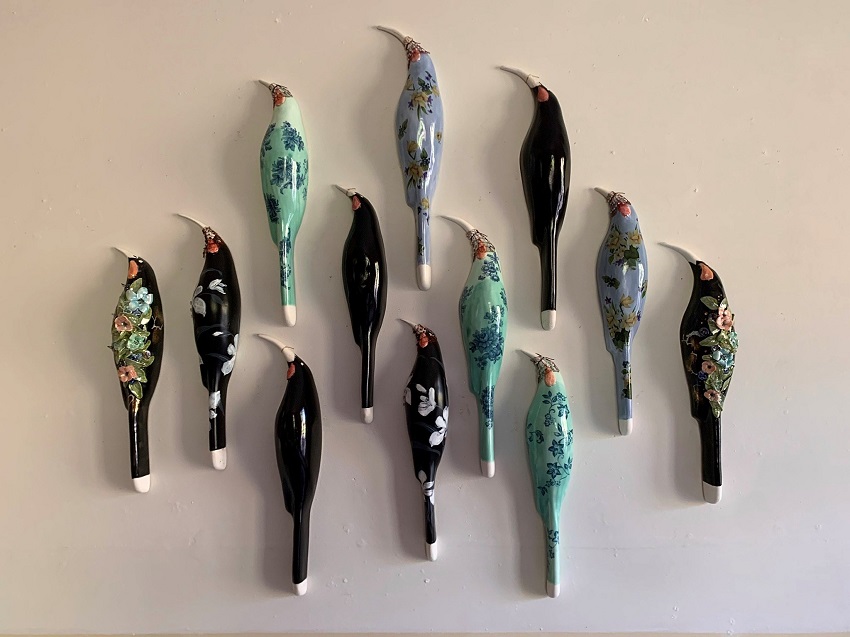 There has been a resurgence of clay in the last couple of years. Whether it was lockdown boredom or "the Great pottery throw down", an interest in self-sufficiency or an awareness of buying local and hand-made, classes are full, and kilns and wheels are changing hands with an enthusiasm that hasn't been seen since the 1960s.
This exhibition shows some of the diversity that is the clay workers world, from functional domestic wear that is made to be held and used, to sculpture and decorative art to be kept away from cats and small children.
Artists include; Fiona Tunnicliffe, Maureen Alison, Janet Smith, Duncan Shearer, Ross Palmer, Trish Seddon, Diane Parker, Mike O Donnell, Annette Bull, Kirsty Gardiner
Plumbum - Craig McClure
September - October, 2021
Arrive in a desert of enlightenment, fall into a state of limbo before finding the cave where the fountain of memory and forgetfulness springs up.
Craig McClure will transform the Main Gallery space into an immersive art experience including paintings and drawings inspired by stories of mythology and a pursuit of mindfulness. The installation will include a soundscape designed by Dr Jeremy Mayall.
Quixotic Aquatic - Community art exhibition
December 11, 2021 to February 7, 2022
Artists and creative people of all ages are invited to create and exhibit Aquatic themed artworks, sculpture of creatures imagined or real made from trash, junk, rubbish, recycled/reused materials.
Quixotic Aquatic follows other popular Taupo Museum community art exhibitions; Re-Cycle, The Dog Show, CATalogue and ReTweet.
To enter please register your interest to Kerence at kstephen@taupo.govt.nz.
Exhibition programme