What's on at Taupō Museum
Public Access No 6 from the Cut Collective
23 October to 29 November 2021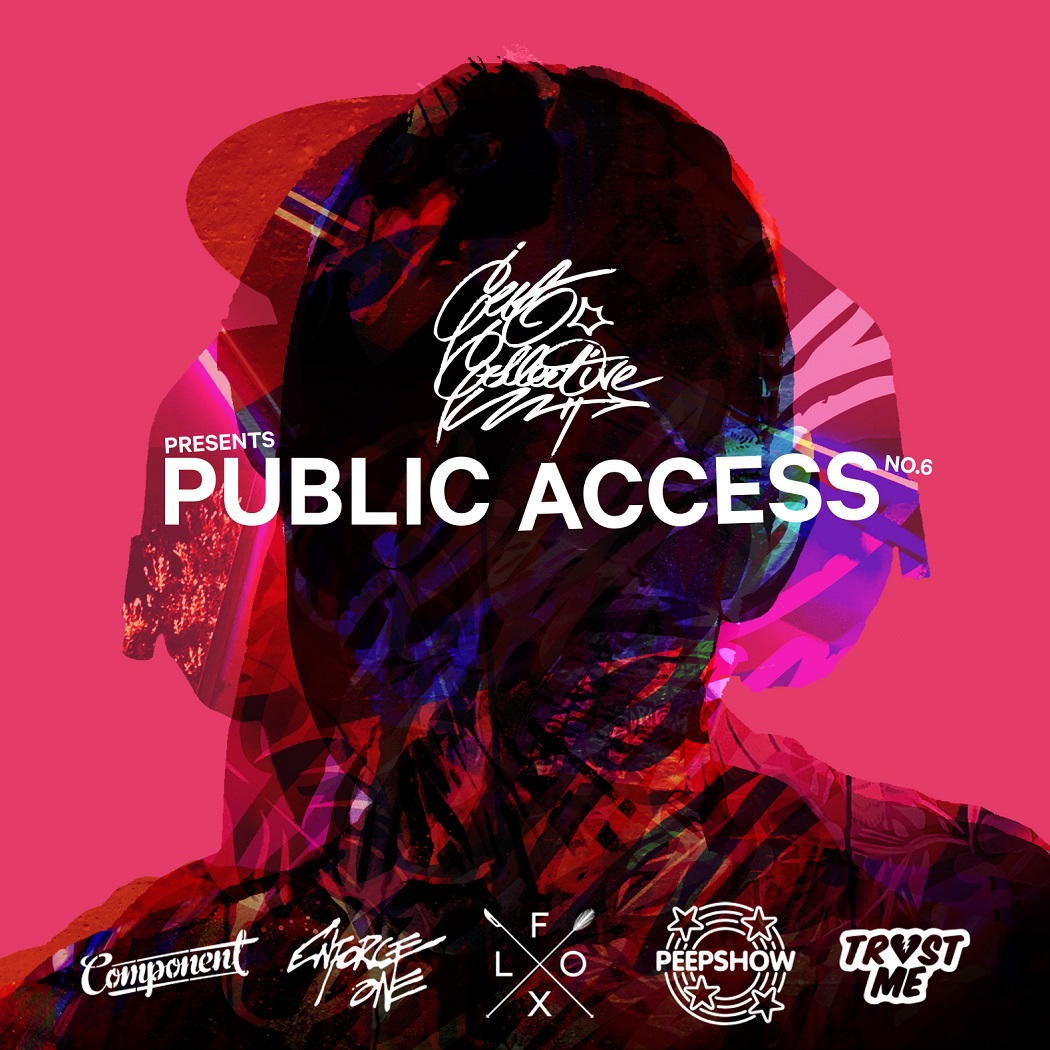 Cut Collective formed in the early 2000's, bringing a group of like-minded artists together to work on collaborative based projects, murals and exhibitions. With all members active in the Auckland street art scene, the collective began to gain recognition for their public works that typically employed spray paint and hand cut stencils.
As the collaboration grew so did the ambition and soon the Cut Collective were set up in their own studio space behind Auckland's Karangahape Road.
The collective adopted an approach that rejected the conventional pathways that artists were typically required to tread and prioritised the production and presentation of artwork that was accessible for all. In addition to a focus on public space, the artists sought to remove the barriers that stood in the way for much of the public to have encounters with art.
It was out of these efforts that the series of exhibitions named PUBLIC ACCESS were created. As the name suggests, Public Access has always addressed the issue of accessibility around the viewing and enjoyment of art. Street art by its nature relishes the fact that all boundaries to the viewing of it are removed. This aspect of our practice along with our desire to collaborate has always been central to these exhibitions.
Public Access 6 will see the founding members of Cut Collective come together again to produce the latest in a series of exhibitions that began nearly 15 years ago. In that time a lot has changed in the world of street art and mural painting, a lot has changed in the artists lives. However the compulsion to make art and to make art collectively remains, the results of which will be presented within this exhibition of some of New Zealand's street art originators.
The Cut Collective are: Component, Enforce One, Flox, Peepshow, TrustMe
Through Female Eyes – Gillian Cronin
30 October to 29 November 2021
So often throughout the history of art, women have been the objects of the artist's gaze, the artist generally being male, and the artist's model or muse being female. Through Female Eyes turns the tables and paints a woman's eye view of the world. In particular, having travelled extensively Gillian wants her story in paint to be celebrating the lives' of ordinary women in third world countries.
Quixotic Aquatic – Community art exhibition
11 December 2021 to 7 February 2022
An exhibition of Aquatic creatures created with re-created materials
Quixotic Aquatic, the fifth of Taupō Museum's reduce, re-use, recycle, re-create exhibitions, invited participants to create artworks and sculptures of creatures, real or imagined, with an aquatic theme.
The use of quixotic in the exhibition title encouraged the artists and creators into imagining an underwater world of fun, weird and wonderfulness. The use of materials that would and should not be found in our oceans, lakes and waterways will also add a quixotical aspect while reminding us of the importance of keeping these important places litter free.
Second Helpings – Jason Kelly
11 December 2021 to 7 February 2022
Iconic New Zealand Artist, Jason Kelly brings Second Helpings to the Taupō Museum's Niven Room over the summer holidays.
Second Helpings features Kelly's series of 18 Kiwiana grub-inspired paintings on reclaimed wood, commissioned by NZ Post for the "Kiwi Kitchen" Collectors Stamps in 2015.
Kelly first gained widespread attention with his successful print series Sweet As Summer Series 2009 in his trademark quirky hand brushed style.
"I'm happy to be able to exhibit my unique humorous quirk in a Second Helpings serving of my NZ Post Stamp Series, Kiwi Kitchen," Jason says.
"It's great to be able to exhibit the original collection in the Taupō Museum, a former post office. Taupō is also the backdrop image of New Zealand's rarest stamp. I'm also excited to be exhibiting some new works with a Taupō flavour"
Kelly's work will be on display till 7 February 2022. Keep an eye on the Taupō Museum Facebook page for possible workshop events and talks (Covid level dependent).