What's on at Taupō Museum
Beyond the Surface - Jacquie Goldsmith and Marion Bright
February 22 to March 30, 2020
In this exhibition, emerging though recognized Taupō artists, Jacquie Goldsmith and Marion Bright are scratching the surface and delving beyond, literally and metaphorically.
Loose expression and materiality are the forte of these two artists who relish the unpredictable discoveries that unfold from their work.
Both bring their individual expressive interpretation through layering and mark making to a variety of media. Abstract or more literal, Jacquie's emotion-infused ceramics and encaustic works are often a creative response to life experiences while Marion's gestural mixed media and printmaking are responses to the physicality/substance and process of the media she's working in.
Looking Good - Ken Sando
February 29 to April 6, 2020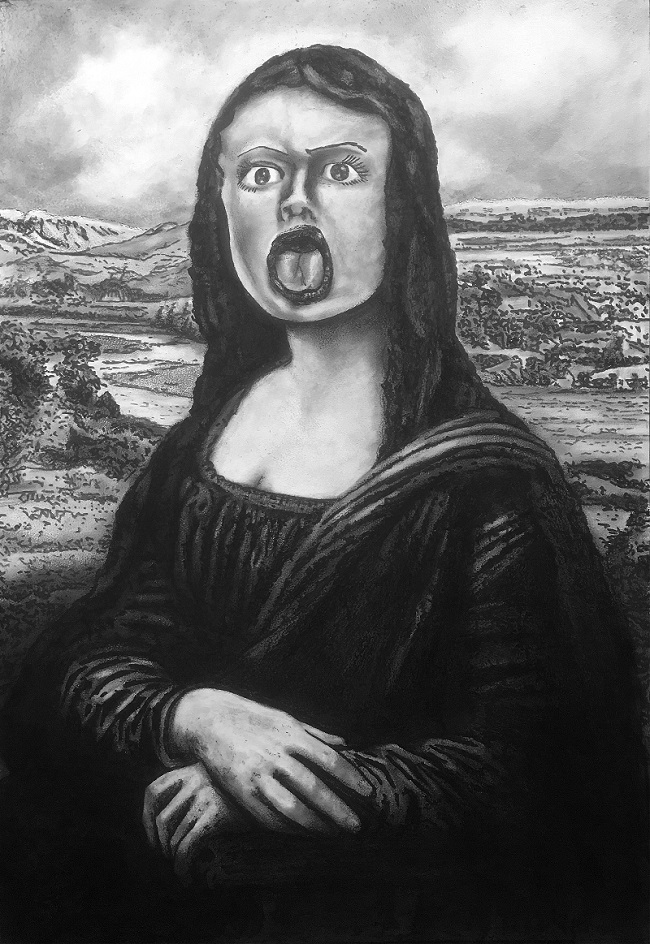 Looking Good, an exhibition by the Artist Ken Sandö, is a theme-based visual exploration stemming from the shows title.

The charcoal and acrylic 'painted' works in the show are all imbued with the ideas and possibilities of what looking good is.
There are visual and narrative twists though in this exhibition as Ken's artwork is not what is commonly considered conventional and traditional. His form of picture making deliberately distorts reality by playing with time, place, stereotypes and presentation.
Ken hopes this slightly satirical show will open some eyes to new ways of looking good...