What's on at Taupō Museum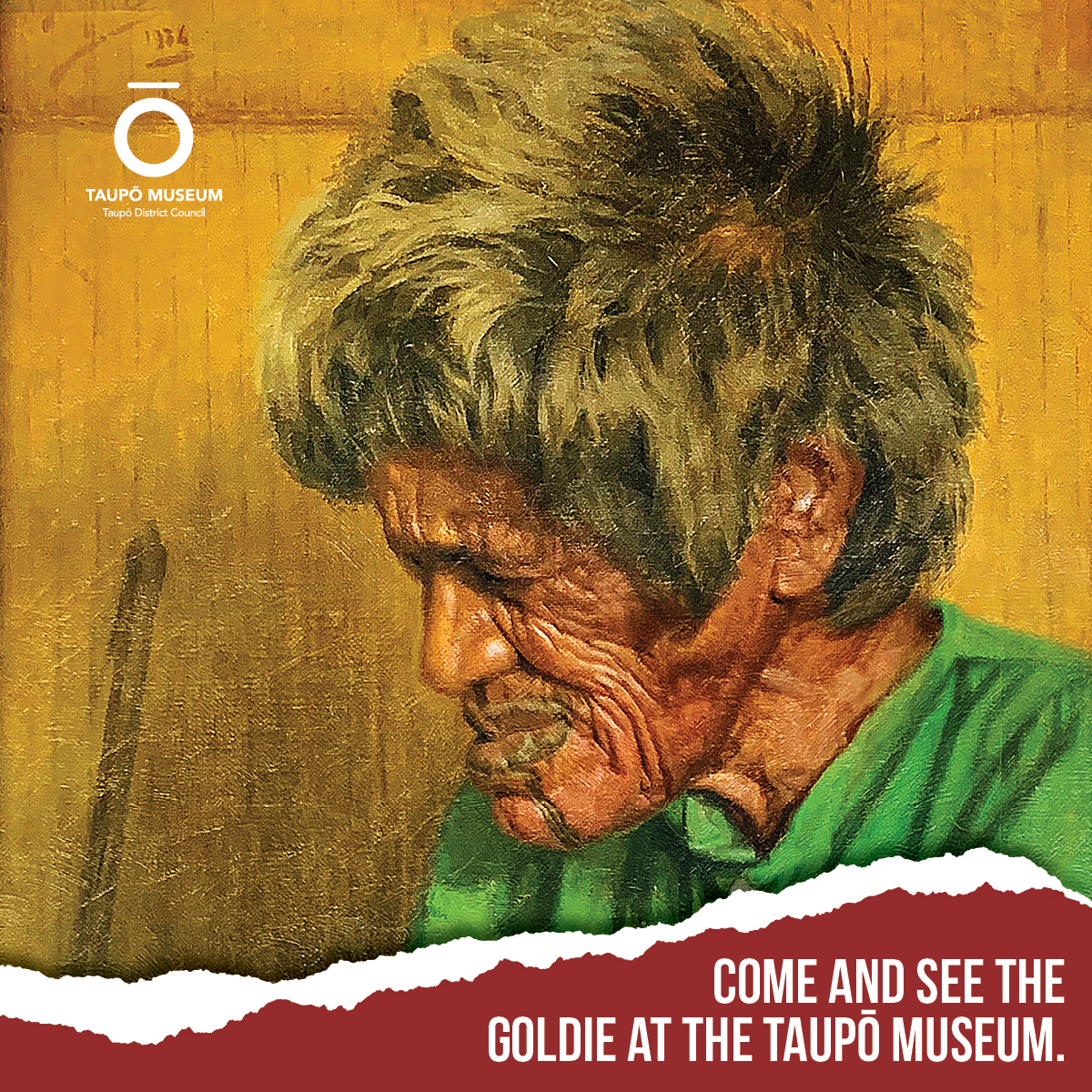 Locals and visitors alike have the chance to see an exhibit steeped in New Zealand art history at Taupō Museum.
The Blind Woman of Taupō by legendary New Zealand artist Charles Frederick Goldie is now on display in Te Aroha o Rongoheikume, the museum's wharenui (meeting house), thanks to a loan from an anonymous benefactor.
The incredible and absorbing painting, produced in 1934, has been loaned to the Taupō Museum for five years.
It sits next to portraits of Ngāti Tūwharetoa chiefs Te Werahiko (Haukino) and Rutene Te Uamairangi Rahui of Ōpepe, painted in 1908 by notable artist and Taupō identity Thomas Ryan, in an exhibit called Goldie and Ryan.
The new display was blessed and officially opened to the public on 11 August 2022.
Read the media release: Gone to Taupō: Golden addition to museum unveiled
Creepy Crawlies - call for entries
Are you bug-eyed for art? Taupō Museum is calling for entries from artists and creative people of all ages to create and exhibit creepy crawly creatures and artworks made from trash, junk, rubbish, recycled and reused materials.
Creepy Crawlies follows other popular Taupō Museum community exhibitions such as Re-Cycle, TheDogShow, CATalogue, RETWEET and Quixotic Aquatic.
Artwork delivery to museum dates: 23 to 27 November 2022
Exhibition dates: 3 December 2022 to 6 February 2023
Contact Kerence for more info: kstephen@taupo.govt.nz or phone 07 376 0414
Impressions by Plateau Printmakers
1 October to 21 November 2022
Plateau Printmakers is a group of local creatives and friends who share a common interest in the wonderful art of printmaking.
They enjoy sharing their skills and introducing people to the art of print making. The artists first exhibited at the museum six years ago and since then have been developing their own styles.
Plateau Printmakers enjoy sharing their skills and introducing people to the art of print making and during the exhibition will be putting on 10 workshops and artist talks for the wider community for both children and adults. The group also held workshops to encourage people to try print-making at the Taupō Winter Festival and Taupō Arts Trail.
Impressions will run alongside another exhibition called Line and Form , an incredible collection of graphics collected by local art dealer Peter Jarvis (see details below).
Impressions opens on Friday 30 September at 5.30pm with artist talks and refreshments and the exhibition will run until 21 November.
Line and Form by Peter Jarvis
1 October to 21 November 2022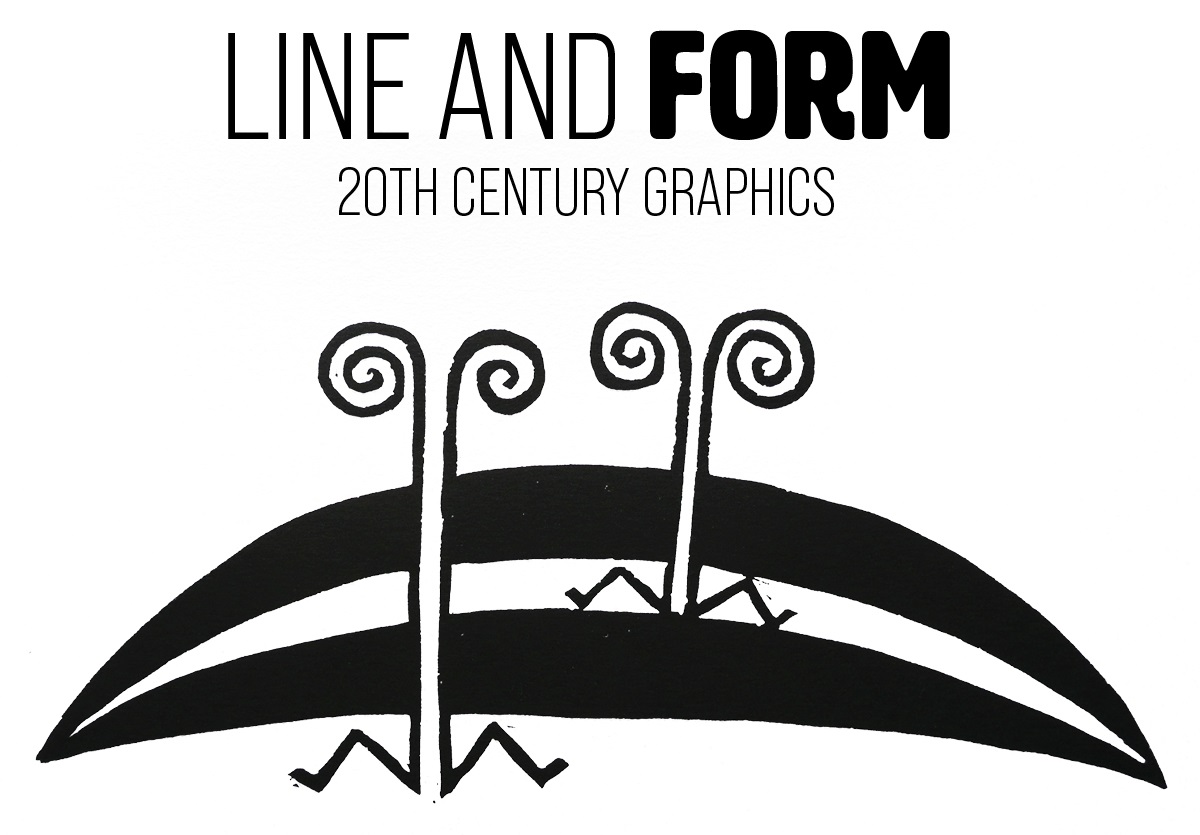 Peter Jarvis is known for his incredible collection of art, is giving the public a chance to admire more than 30 of his pieces in a new exhibition at Taupō Museum.
Self-described townie art dealer, Peter has an extensive collection of graphics which he has been collecting since 1968. He still buys and sells high-quality original New Zealand art.
Peter is known in art circles throughout New Zealand for his popular Ferner Galleries which were started back in the early 1980s and became established throughout the country in Christchurch, Wellington and Auckland. He now owns a two-acre block turned art and native bush haven in Acacia Bay.
Taupō Museum has been fortunate enough to have a fantastic collection loaned to them by Peter for the Line and Form exhibition in its main gallery, which complements Plateau Printmakers' Impressions exhibition (see details above) opening the same day in the museum's Niven Room.
Peter's exhibition includes works by more than 30 of the leading New Zealand artists of the 20th century including Rudolf Gopas, Lois White, Bill Hammond, Evelyn Page, Edith Collier, Trevor Lloyd, Maud Sherwood, Michael Smither and Adele Younghusband.
All artworks were created in the 20th century, during the modern art era. At the time lithography, monotype, woodcut and more rose in popularity among artists all over the world, later mixed with other mediums such as digital printing and photography.
Line and Form will open with a talk by Peter and members of the Plateau Printmakers on Friday 30 September at 5.30pm and will run until 21 November.